CONCEPT CARS / STRANGE VEHICLES / SPORTS CARS / BOATS & SUBS
The Citroen CXperience concept is a large saloon car concept with futuristic styling and a spacious interior. The concept has a huge 10-ft (3m) wheelbase and a clever pillar-less door system to allow unhindered access to the cabin.
The CXperience concept is designed to show how Citroen could move further upmarket, and produce a luxury saloon to rival the competition from Germany.
Powering the Citroen CXperience is a petrol-electric hybrid setup which produces up to 300 horsepower. It has an all-electric range of 37 miles (60 km). An 8-speed automatic gearbox sits between the engine and electric motor. An clever active suspension system called Citroen's Advanced Comfort is designed to help waft the occupants along in complete comfort and luxury.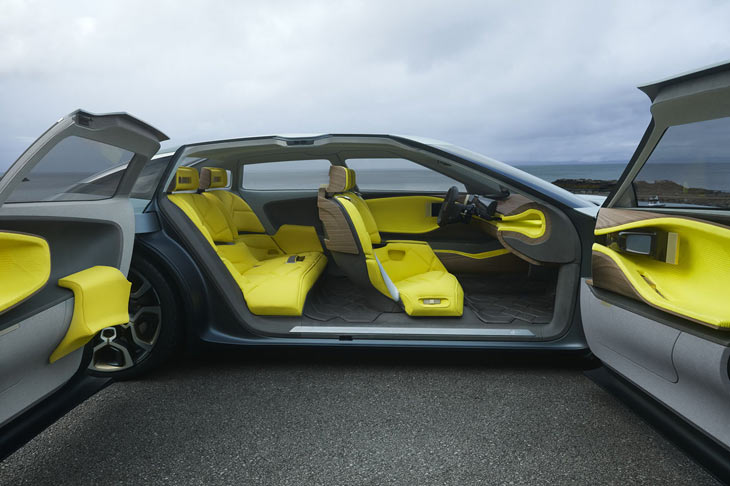 The interior of the Citroen CXperience concept is one of the highlights of the design. The eye-searing yellow upholstery is a bit over-the-top, but in general it's quite attractive. The heavily grained wood trim is stylish and contemporary, and a large central widescreen display acts as the main infotainment screen. Offering control of secondary functions like air-conditioning, navigation and media playback.
MAKE:
Citroen
MODEL:
CXPerience
CONCEPT YEAR:
2016
ENGINE / DRIVETRAIN:
internal combustion / electric, hybrid
--
IMAGE GALLERY