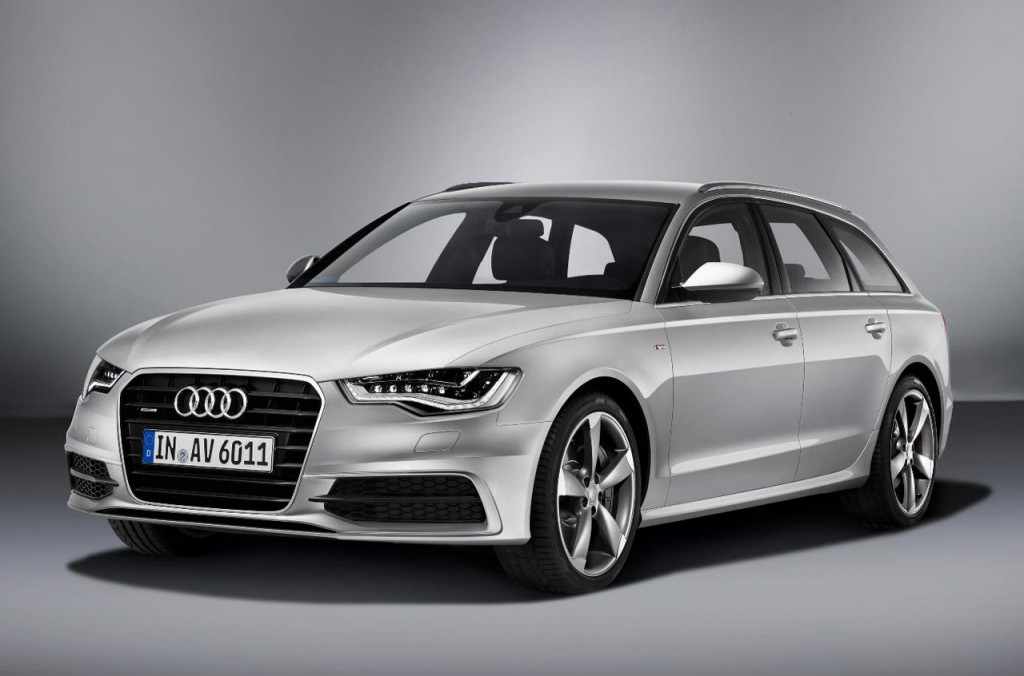 The sedan version of the Audi A6 was revealed several months ago, and now its the turn of the infinitely cooler A6 Avant to step out from the shadows. Thanks to the extensive use of aluminium, which makes up roughly 20 percent of the body, the 2012 A6 Avant is up to 70kgs (154 lbs) lighter than its predecessor. That makes it a win-win situation for both agility and efficiency.
Scheduled to launch in Europe later this year, the A6 Avant is offered with a range of both diesel and gasoline engines. Power outputs range from a healthy 177hp, right up to a left-lane-of-the-Autobahn suitable 313hp.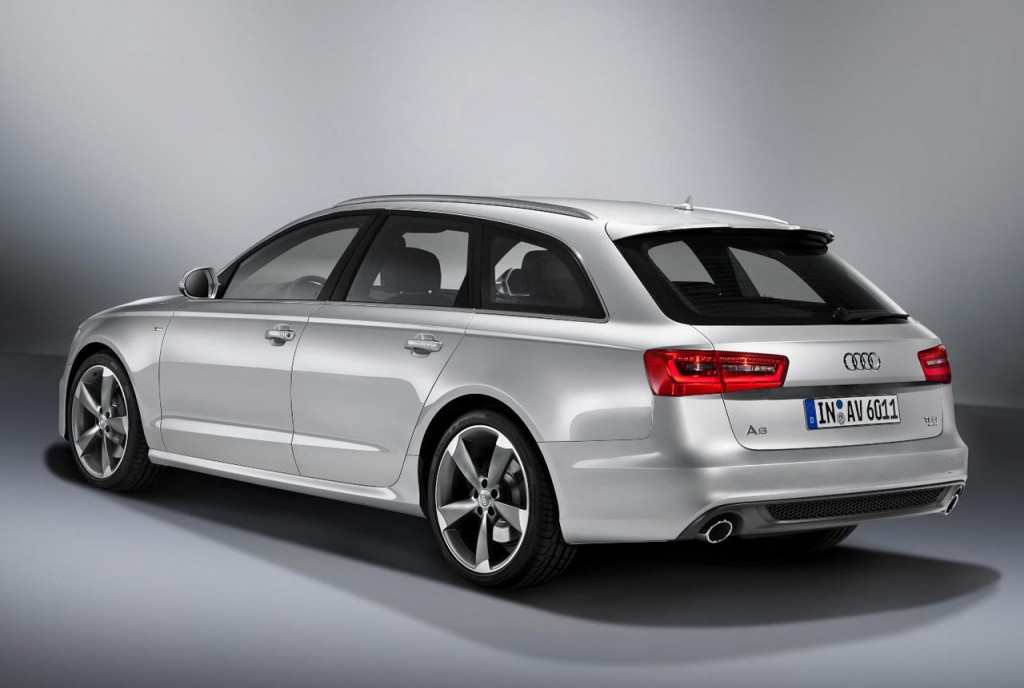 Other improvements for the new A6 Avant include increased cargo space. Up to 1,680 litres (444 gallons) of antique furniture and duvets can be carried, while still permitting the driver to take along an assistant to help unload it all. Typical of every Audi since the mid-nineties, the interior is incredibly well put together, and the designers have made sure its ergonomics and styling go hand-in-hand. An inlay (which looks particularly good in veneered oak) known as the "wrap-around" encircles the driver and the front-seat passenger. The inlays are available in three different types of wood, aluminum or piano lacquer.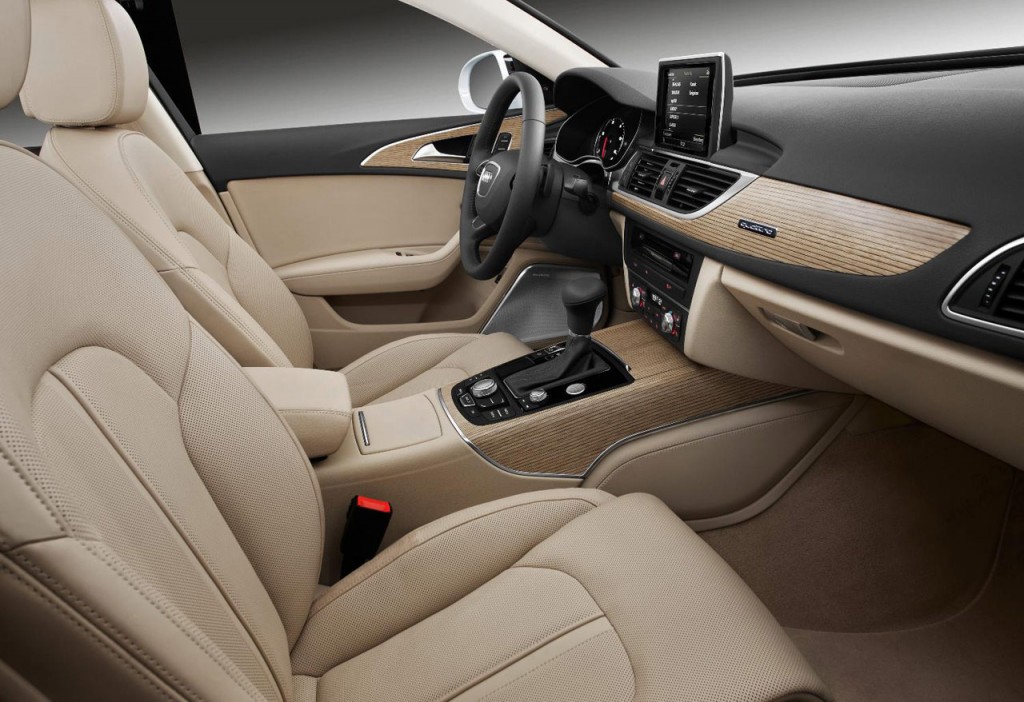 The front seats are available in a wide variety of options, with the top-spec models featuring ventilation and massage functions.  There is also a number of choices when it comes to the steering wheels: three or four spokes, power-adjustable steering column, heated rim and paddles for the automatic transmission.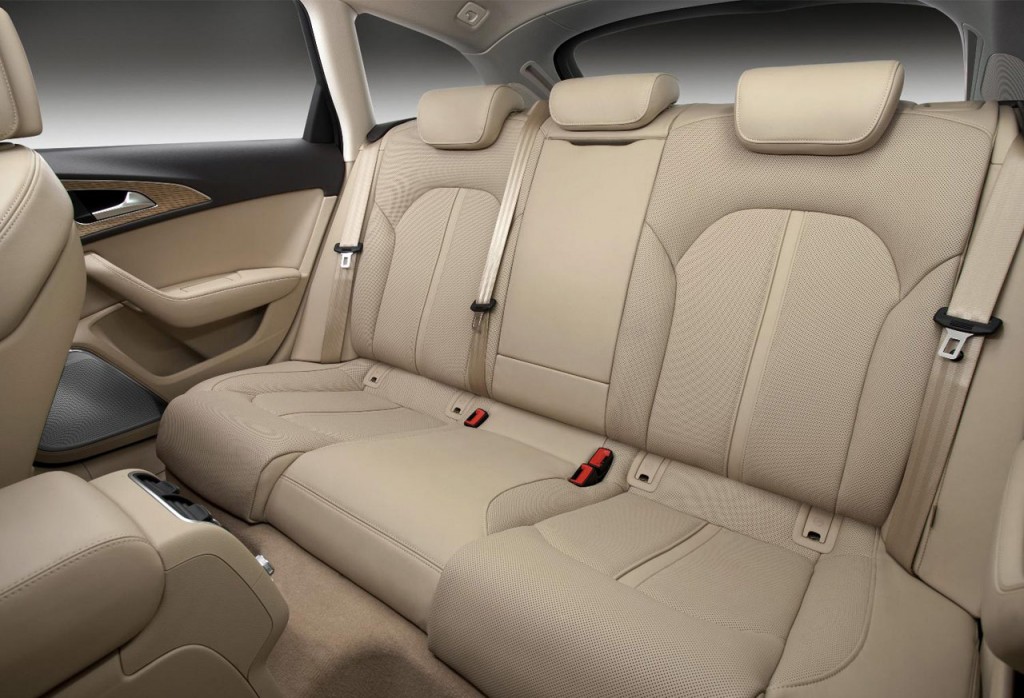 The back seat offers ample passenger room. There are plenty of storage options and cup holders front and rear, with an additional storage package available as an option. The rear seat passengers also get their own AC controls and a two-vents each. Audi connect, the company's Internet service which was developed in collaboration with Google, creates a Wi-Fi hotspot allowing the passengers to take full advantage of everything the Internet has to offer. All-in-all, if you're late on the shotgun call, you won't be too disappointed.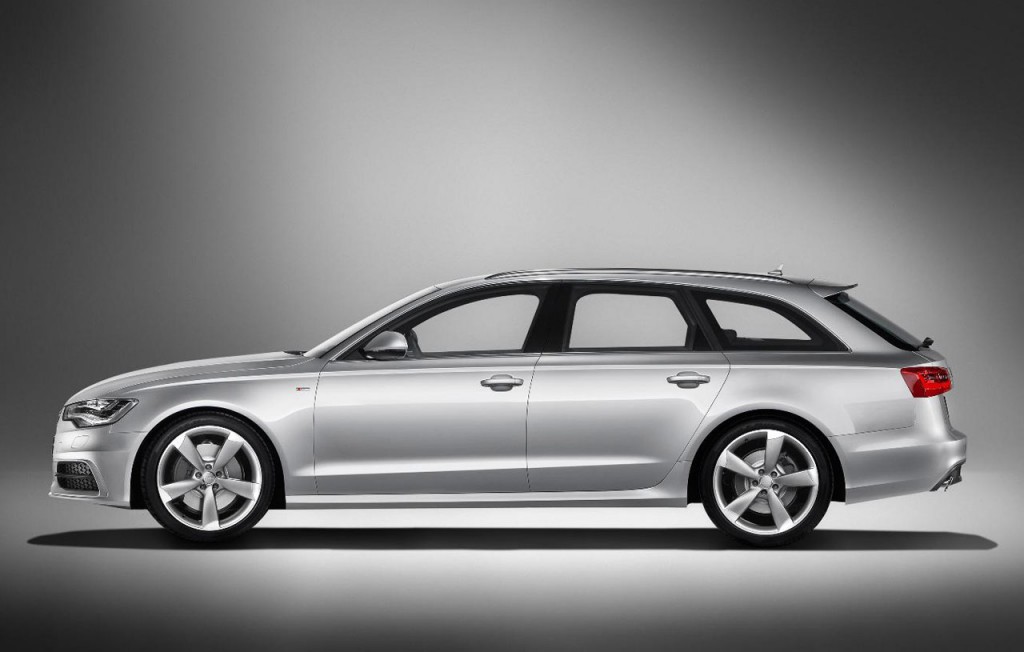 In total six engine options will be available, however what choice you have will depend on where you live. Two of the choices are gasoline, while the other four are diesel. The 2.0 TDI is the most frugal, and consumes an average of just 5.0 liters of fuel per 100 km (47.04  MPG). The supercharged 3.0 litre TFSI engine makes 295 horsepower, and is the most powerful gasoline option. But it's a diesel engine that tops the charts. The twin-turbo  3.0 TDI generates 313 horsepower, enough to get the A6 Avant to  62 mph (100km/h) in a scant 5.4 seconds, and on to a typically-Bavarian electronically limited top speed of 155 mph.
The transmission options for the Audi A6 Avant include a six-speed manual, 8-speed multitronic CVT or 7-speed S tronic twin-clutch transmissions – multitronic or manual for front-wheel drive models, and S tronic for quattro equipped cars.
Basically, if you want a brand-new, stylish, luxurious and fast car, but also need to regularly haul around an eclectic mix of cargo, including children, dogs and expensive household nick-naks, then the 2012 A6 Avant should be sitting proudly at the top of your shortlist.
Source: Audi