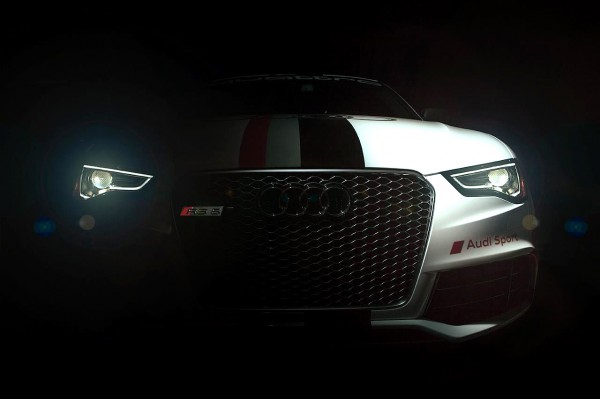 Audi has turned to Facebook for their latest news announcement. On the company's official FB page they've posted an image of what is clearly an Audi Sport tuned version of the RS 5. Along with a statement declaring that for the 90th Pikes Peak International Hill Climb they intend to "pay homage to their record breaking past. We've got a surprise for you".
Well the surprise is out. Audi are bringing a beasty RS 5 to Pikes Peak.

Audi haven't said what, if any, modifications they've made to the car. The standard Audi RS 5 is endowed with a 444 horsepower 4.2 litre V8 connected to a seven-speed s tronic transmission and quattro all-wheel-drive system. It's good for a 0-62 mph (100 km/h) time of 4.6 seconds and an electronically limited top speed of 155 mph.
The 2012 Pikes Peak International Hill Climb kicks off of August 12th. Full details of Audi's "surprise" should emerge soon after.
Source: Audi/Facebook