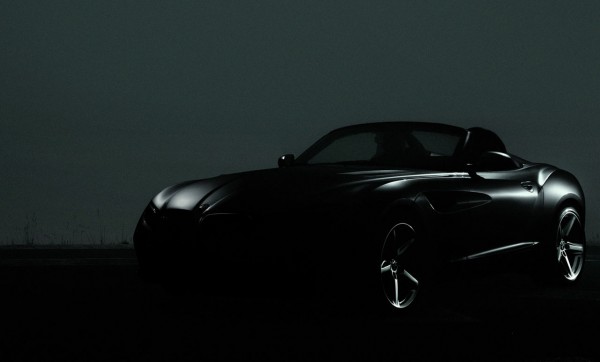 BMW's collaboration with Zagato is about to spawn its second vehicle. The BMW Zagato Roadster is due to take the stage at the 2012 Pebble Beach Concours d'Elegance in California this weekend. So far Zagato have only released this darkened image of the roadster ahead of its official unveiling. But it's clear that the BMW Zagato Roadster shares many, if not all, of the styling features found on the BMW Zagato Coupe which was debuted in May at the Concorso d'Eleganza Villa d'Este in Italy.
In case you hadn't already figured it out, the BMW Zagato Roadster is based on the BMW Z4. Like the BMW Zagato Coupe the Roadster model looks to gain some larger vents just ahead of the doors, some new wheels, and a heavily revised front bumper.

There's no word yet on whether Zagato, or BMW, have done anything special under the hood.
Source: Zagato