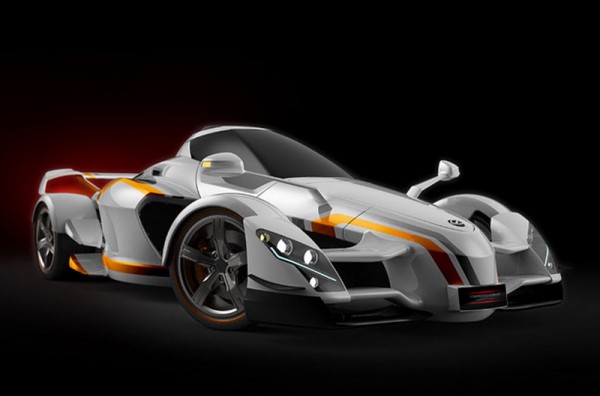 Tramontana are no strangers to the world of mind-bending unconventional supercars. Over the last seven years the Spanish company has been honing their skills producing various iterations of their Tramontana supercar. There's the original open-top Tramontana, a higher spec Tramontana S model, and the hardcore closed-roof Tramontana R. But now there's a new sheriff in town. And its name is the Tramontana XTR.
The Tramontana XTR is the company's most ferocious offering. Everything about the car is designed for pure performance. Including the mid-mounted engine located just behind the cockpit. This Mercedes-sourced, twin-turbocharged V12 monster has been tuned to produce up to 888 horsepower @ 5,850 rpm, and 678 lb-ft (920 Nm) of torque from 4,000 rpm. Tramontana haven't published performance figures for the XTR yet. But with an extra 168 horsepower available over the Tramontana R, it should easily eclipse that car's 3.6 second 0-62 mph time and 202 mph top speed.

Tramontana plan to produce just 12 XTRs per year, each costing $514,000 (£332,000 / 420,000EUR). Alternatives include the Caparo T1 or re-training as a fighter pilot.
Source: Tramontana