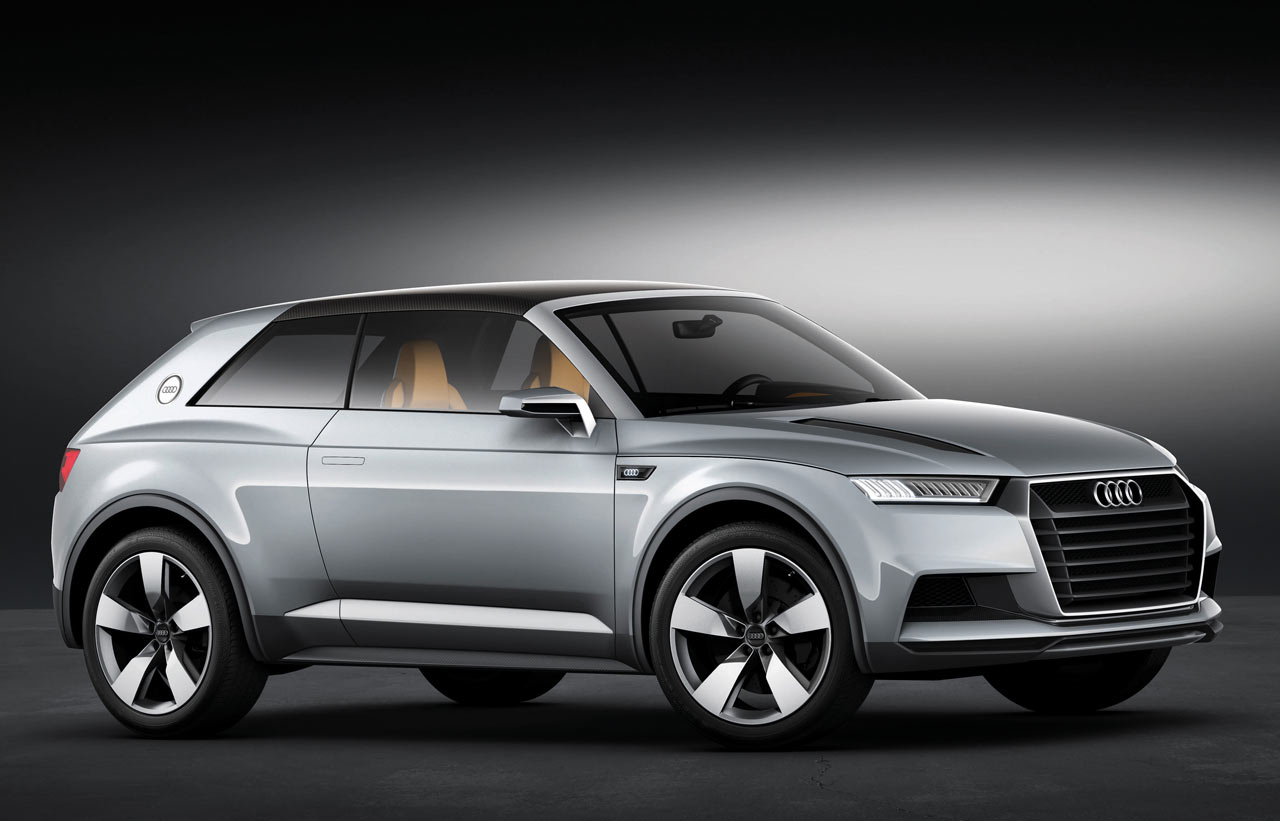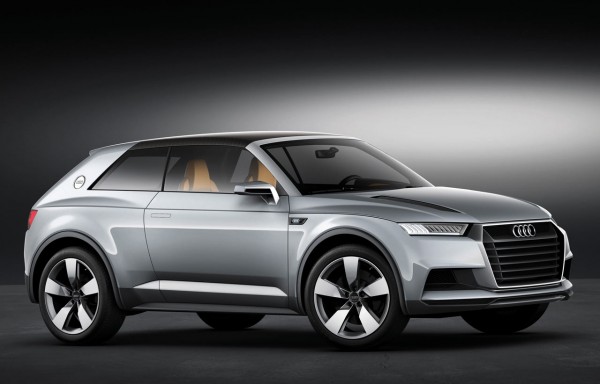 At the 2012 Paris Motor Show, Audi debuted a rather confusing concept called the Crosslane Coupe. It wasn't overly radical or bizarre in its design. However the "Coupe" part of its name was clearly a lie. And the unusual combination its small dimensions yet supposedly practical purpose, and its high-riding chassis but open-top roof were all contrary to each other.
Audi introduced the vehicle saying the Crosslane Coupe concept was designed to preview the design language of future Q models. So vehicles like the Q3, Q5 and Q7 all got a bit of the Crosslane's influence. Thankfully, despite being a bit of a mish-mash of different vehicle segments the Crosslane Coupe isn't ugly. In fact it looks quite nice. A bit like a jacked up hatchback version of the Audi Quattro concept from 2010.

Powering the Audi Crosslane Coupe Concept is a plug-in rechargeable hybrid drivetrain which consists of a 1.5 litre turbocharged 3-cylinder engine backed up by a pair of electric motors. The engine provides 130 horsepower, and is coupled to a 68 horsepower electric motor which acts primarily as a starter and an alternator. The second electric motor is a little more beefy, generating 116 horsepower and sending it to the wheels. The transmission makes it possible to connect the combustion engine complete with alternator motor to the remainder of the drivetrain by means of a claw clutch. Total output of the Crosslane Coupe concept's hybrid drivetrain is a very healthy 314 horsepower.