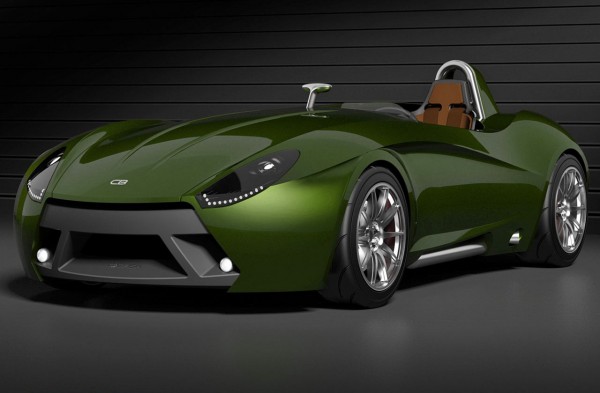 Bauer Limited Productions, based in southern California, have recently released information on their MX-5/Miata based roadster called the Catfish. With the MX-5 being soooo common it's easy to pick one up for what amounts to spare change. For example the donor car for the Catfish prototype was bought for just $800.
Despite requiring an MX-5 for the build, very little of the Japanese sports car makes it into the final vehicle. In fact about all that's used is the drivetrain and suspension components. Bauer Ltd. even fashioned their own spaceframe chassis for the Catfish. The MX-5′s carcass, bodywork and most of the interior can then be sold on to help pay for the Catfish conversion.
When designing the Bauer Catfish the team made every effort to keep the car as light as possible. That means no roof, doors or even windows. It was worth it though as the Catfish weighs in at just 680 kgs (1,500 lbs). That's roughly two-thirds the weight of a standard MX-5!

The gorgeous bodywork of the Bauer Catfish was penned by Greg Tada, a Transportation Design graduate of the Art Center College of Design in Pasadena who currently works as a designer at American Suzuki. Inspiration for the car came from a variety of sources including the Ferrari 550, MX-5 racing cars, the Ferrari Rossa concept, and of course, a catfish.
At the moment Bauer Limited Productions are in the process of finalizing the car and getting the kit ready for sale. Final price (minus donor car) is yet to be announced. It looks as if the Catfish kit will be offered in different versions including a base package, as well as recommended and optional upgrades.
The Catfish will make its debut at the 2012 SEMA show in October where pricing will also be announced. Personally I think its one of the best looking roadsters I've seen in a long time. And if it turns out it's affordable then all the better!
Source: Bauerltd.com via Carscoop