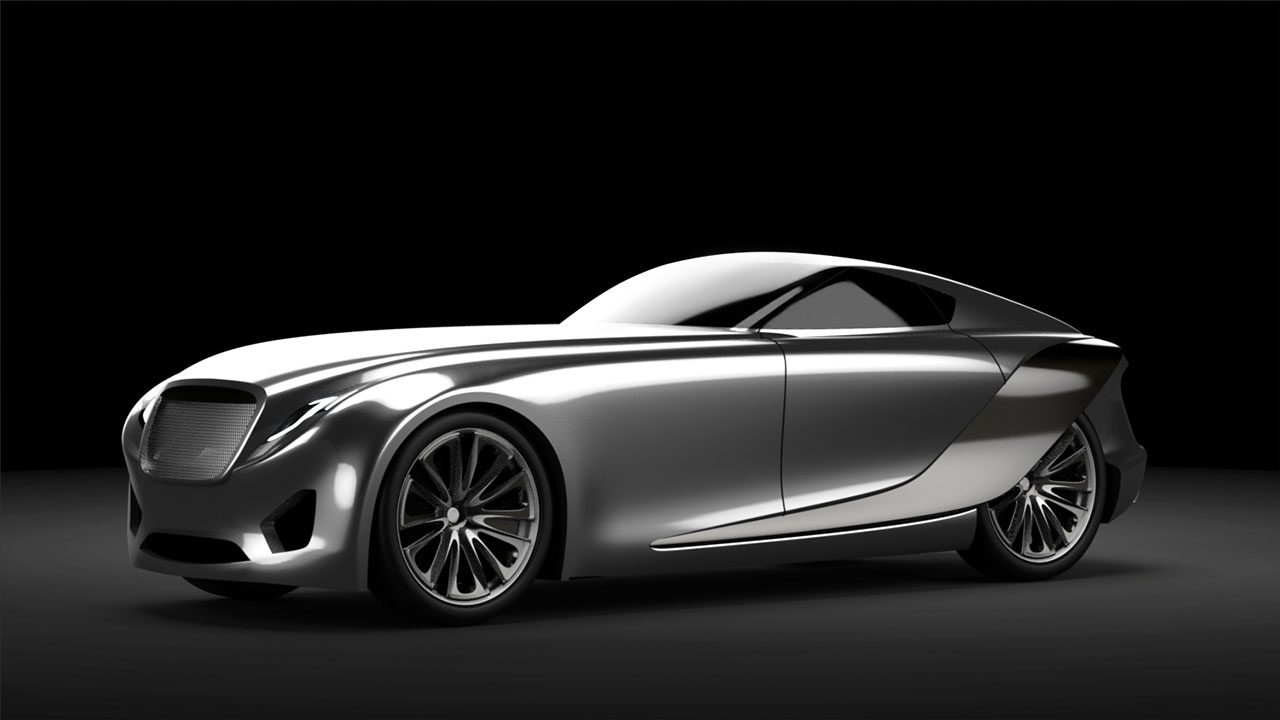 The Bentley 2030 Concept is the work of David Schneider, a 2012 graduate of the Transportation Design course at the Art Center College of Design in Pasadena, California. The concept is a proposal for a two-seat Bentley GT car aimed at younger buyers,  paying particular attention to the tastes of recently-wealthy Chinese buyers.
The Bentley 2030 Concept has an unusual shape. Its flowing bodywork looks modern but classical at the same time. Personally I'm not convinced the proportions would work in the real world. The small windows and massive hood would significantly hamper the driver's field of vision. The unusual side panel which partially covers the rear wheel is a striking feature which breaks up an otherwise rather slab-like profile.

In size the Bentley 2030 Concept is quite imposing. Despite only having room for two occupants the car is just 30 cm shorter than the gigantic Mulsanne – the wheelbase of 10.5 feet (3.2 metres) is identical. The sheer size of the Bentley 2030 concept means it clearly wasn't meant to be a driver-focused sports car. Instead it's designed to be the ultimate luxury grand tourer – something it looks very well suited to indeed.
Source: SchneiderDesign@blogspot via CarBodyDesign.com