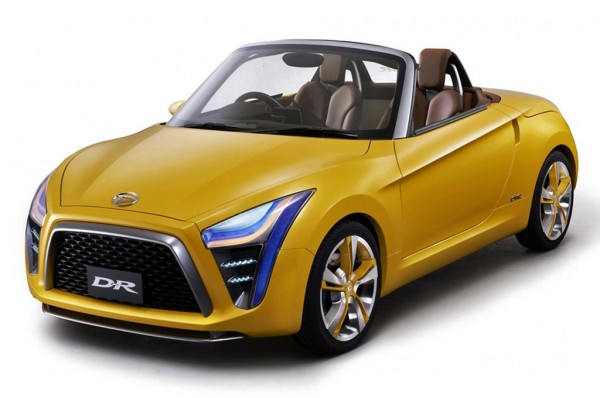 The Daihatsu D-R concept is a diminutive little roadster based on the same chassis as the Daihatsu D-X concept which was revealed in 2011. However the D-R has much less in the way of ruggedized, funky styling. In fact it looks very much ready for the production line. And with the long-running Daihatsu Copen having been retired earlier this year, the company may well be looking for a similar pint-sized replacement.
The interior of the Daihatsu D-R concept looks to be well equipped and nicely upholstered for a budget car. Although surely if it were to go into production at least one of those LCD displays would be ditched, and the leather replaced with fabric coverings.

The D-R concept, which made its debut at the 2012 Indonesian Motor Show, was powered by a tiny little 600 cc two-cylinder turbocharged engine of indeterminate power. The minute engine, and overall size of the D-R, was necessary for the car to fit within the Japanese Kei car category.