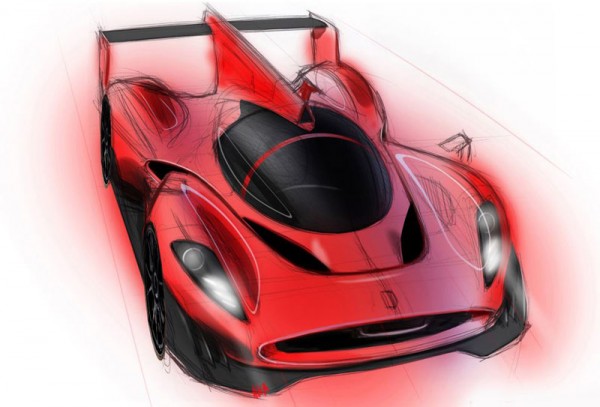 The Ferrari P4/5 supercar built by Pininfarina for avid Ferrari collector James Glickenhaus has, in just a few short years, become and icon. Now it looks like it might also become a racing legend. These sketches show a race car based on the P4/5 Competizione which could be used in the 2014 24 Hours Le Mans. In 2014 the rules are changing which mean the amount of energy the car uses per lap will take precedence over displacement and air restrictions. That should open up the competition to more radical designs and privateer competitors.
The sketches show an LMP1 version of the P4/5C M. The 'M' stands for Modificata, the name given to the braking energy regeneration system fitted to the current car. In commenting on the car Glickenhaus has been rather tight lipped, saying only; "we do not exclude the possibility of building a P4/5 LMP".

Being such an ambitious – not to mention expensive – endeavour, to get the project off the ground additional partners and backers would be needed to turn these pretty sketches into a multi-million dollar race car. At the moment Glickenhaus is concentrating on getting the P4/5C M to finish first in its class in the year's FIA World Championship Alternate Energy Cup series.
Source: Autoblog