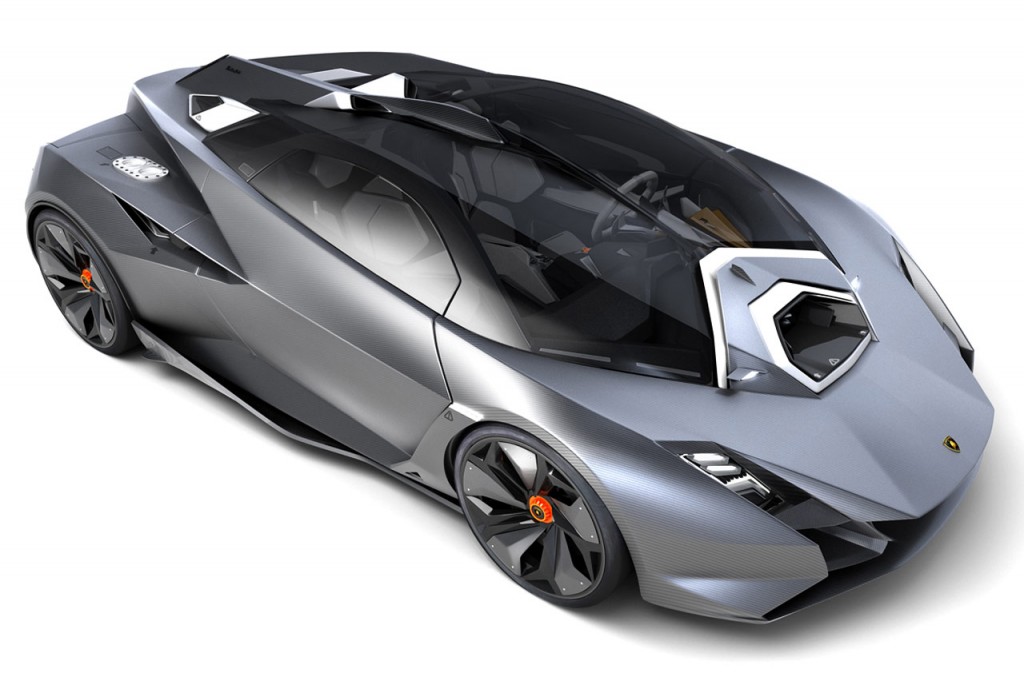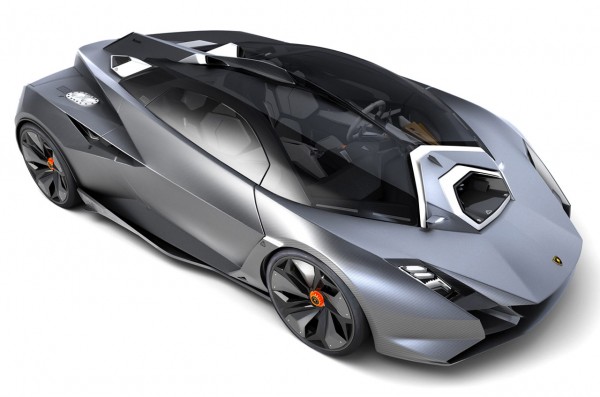 Designing a Lamborghini concept that's worthy of carrying the Lamborghini badge is a difficult task – sometimes even for Lamborghini. So for an independent designer working outside the brand to come up with something which out crazies the craziest car company of them all is rare. Step in Ondrej Jirec, a final year Transport Design student at the Art Center College of Design, Pasadena, California. His Lamborghini Perdigón (Pellet in Spanish) [EDIT: The Perdigón is actually named after a famous fighting bull]  is a hyper car concept designed to compete with the top echelons of the motoring world like the Bugatti Veyron.
The Perdigón concept takes Lamborghini's stealth jet inspired design language and turns the dial up to 11.  The whole concept features sharp angles and polygonal surfaces reminiscent of aircraft like the F117 Nighthawk and F22 Raptor. Unusual design elements of the Perdigón include the large air intake mounted just below the windscreen. This features a fan-like design on the inside which gives it the appearance of a jet engine. It's one of the defining features of the design, and personally I love the menacing, mechanical cyclops look it gives the car.

On the inside the Lamborghini Perdigón concept features a sharply styled and futuristic cabin which perfectly compliments the exterior. The high-tech multi-function steering wheel houses a digital display showing the gear selection, and there's a couple of buttons and switches thrown in for good measure.  Ahead of this is a small instrument cluster with the gauges deeply inset into their housings. The high center console not only allows air to be funneled from the front air intake to the mid-mounted engine, it also houses what looks like i-Drive inspired control knobs and leads up to a central infotainment screen mounted towards the front of the dashboard. The expansive glass canopy of the concept, which was modeled after fighter jet canopies, is bisected by a thin bar which runs the length of the roof and windscreen.
The worst thing about the Lamborghini Perdigón concept?.. It'll never see the light of day.
Source: Ondrej Jirec. All images used with the express permission of the designer.