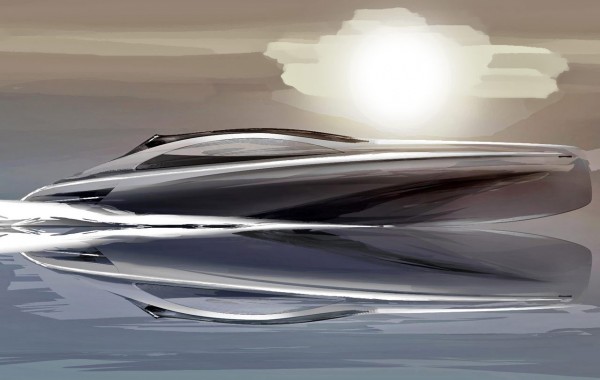 At the 2012 Monaco Yacht Show, Mercedes-Benz Style and Silver Arrows Marine are presenting a design proposal for a luxury motor yacht called Granturismo. The 14 metre long (46 ft) seagoing Granturismo features design elements typical of Mercedes-Benz automobiles. The yacht is being developed and constructed in the UK by the boat-building company Silver Arrows Marine. The Mercedes-Benz Granturismo motor yacht is expected to come on the market some time in 2013.
Gorden Wagener, Head of Design at Mercedes-Benz Cars commented during the unveiling: "Giving shape to a boat was an exciting challenge for automotive designers like us. Our task was to explore how to apply the Mercedes-Benz design language to the particular proportions and specific requirements of a boat. We wanted to create something special and what we have come up with is indeed unique. The 'Silver Arrow of the seas' embodies pure emotion and stands for luxury, style and pleasure."

Mercedes-Benz say the Granturismo Motor Yacht will be suitable for a variety of uses. The versatile interior makes it ideal for a day out on the water, or for longer trips requiring overnight accommodation.
Mercedes haven't said how much the Granturismo will cost. But it'll probably make the SLS look like pocketmoney!
Source: Mercedes-Benz