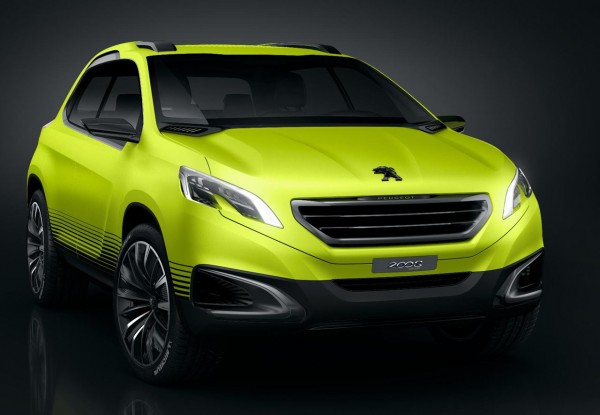 At the 2012 Paris Motor Show, Peugeot took two very different directions with their headline acts. The Peugeot Onyx concept was a one-off supercar which makes grown men weak at the knees. While their other concept is a mundane little hatchback which will go into production next year. Oh why couldn't it be the other way around?
Well lets have a look at it anyway. The Peugeot 2008 concept is a preview of what you can expect from the company's new hatchback when it goes on sale in 2013. The 2008 is based on the idea of fusing the compact design of the new 208 with the more practical layout of the 3008. Peugeot say the 2008 is; "a small vehicle combining agility, compactness, versatility and a striking style for young-minded city dwellers who love the city, while also loving to escape from it."
While most of the 2008 Concept's more stylish features will be deleted or altered before it hits the production line, the overall shape should remain unchanged. Just don't expect to see those small side mirrors and large wheels sitting on it in the showroom.

The Peugeot 2008 is designed to be a worldwide vehicle, and as such it was designed with the input of Peugeot Style teams in Paris, Shanghai and Sao Paulo. When the vehicle goes into production it will be manufactured first in France (Mulhouse) then in China (Wuhan) and later in Brazil (Porto Real). Logically each factory will supply cars to consumers in their region.
Powering the Peugeot 2008 Concept – and later the production car – is a new generation of three-cylinder engines. The 1.2 litre motor is turbocharged and features direct injection meaning that despite its size it produces 110 horsepower. Not a lot, but adequate for the segment.
Source: Peugeot