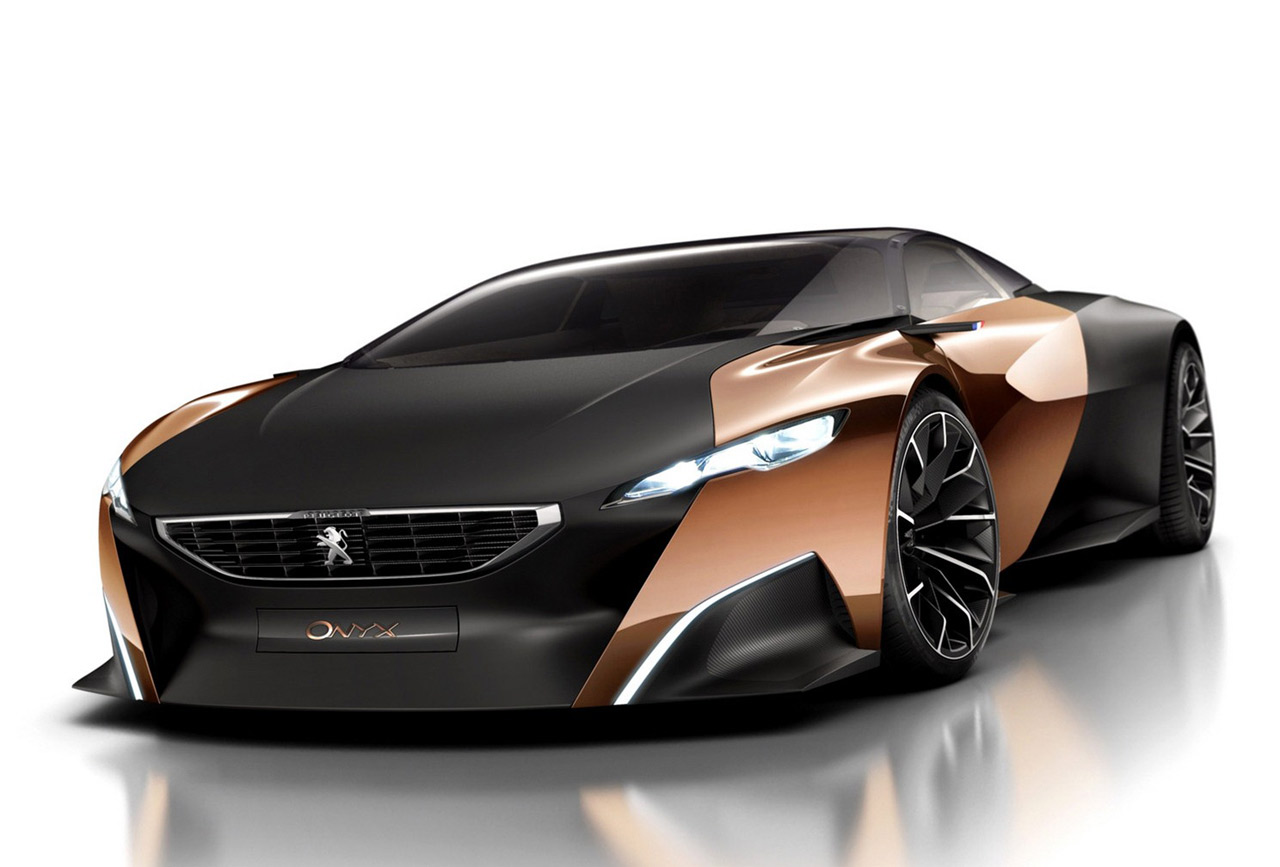 The 2012 Peugeot Onyx concept was a futuristic looking supercar which injected some much needed excitement into a company best known for their affordable hatchbacks. It's long, its low, and its sleek. In fact if it wasn't for that little Lion up front I don't think anyone would have guessed it came from Peugeot.
But its not just a looker. Its also a goer. Mounted mid-ships is a 3.7 litre V8 engine producing 600 horsepower. The power is sent to the rear wheels via a six-speed sequential gearbox. And if 600 horsepower isn't enough for you then you're in luck as a set of lithium-ion batteries stores the energy normally lost through braking and sends it to an electric motor providing an additional 80 horsepower. Peugeot haven't released performance figures for the Onyx yet, but with less than 2kgs per horsepower it should be pretty impressive.

Its long, low proportions have a remarkable likeness to another Peugeot concept, one from way back in 1988, the Peugeot Oxia. That's not to say the Onyx is a retro vehicle, much of the design looks to utilize styling cues from Peugeot's most recent concept cars.