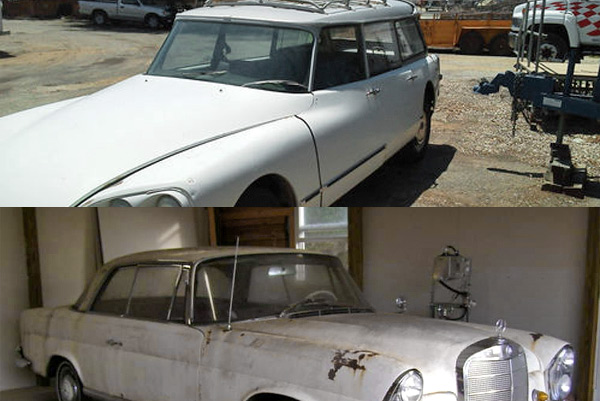 Classic face-off is a feature where we show you a couple of similarly priced classic cars from the same era, and you vote for the one you find most appealing.
According to the dictionary a White Elephant is is "an idiom for a valuable but burdensome possession of which its owner cannot dispose, and whose cost (particularly cost of upkeep) is out of proportion to its usefulness or worth". Well that more or less neatly sums up almost every classic car!
Today's classic face-off features a couple of European oddities. Fittingly both cars a fairly large, and both are finished in white. Both are a bit different from your average classic, and both are very typical of their home countries. From Germany we have a large, luxury coupe, and from France we have a quirky station wagon. Both cars are in need of some serious work in order to bring them up to scratch, and neither will make it to their new homes under their own power. However both cars look to have engines which will fire up, and most trim bits and pieces are all present and correct – if a little battered.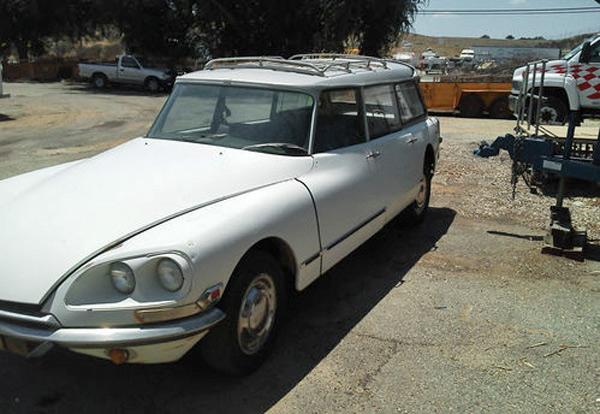 France's entry to today's competition is a 1969 Citroen ID21F Break Wagon. The ID was first introduced in 1958, and it's essentially the station wagon version of the Citroen DS. The DS is a cool car – it placed 5th on Automobile Magazine's 100 coolest cars list in 2005. And as everyone knows, the only thing cooler than a cool car is the wagon version. This being the US version of the Citroen ID it doesn't have the clever swiveling headlights that track with the steering wheel European buyers were treated to. But that shouldn't put you off. It's got what looks like a genuine 77,000 miles on the odometer and a clear California title. The car has been parked up since 1985(!), and the seller reckons all it will need to get up and running is a new water pump, tires, fluids and a battery. Probably a few other bits and pieces, as well as a healthy dose of good luck should see you on your merry way. If you want your Citroen ID21F Break Wagon to look all shiny and new then be prepared to tackle a few minor rust spots and a couple of dents in the passenger side. Price: $5,000. eBay link here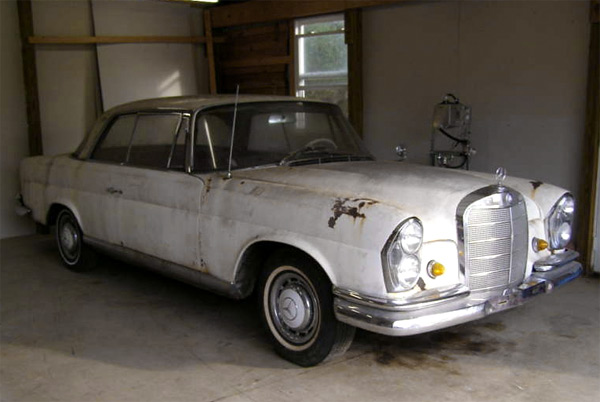 Germany's contender is a 1963 Mercedes W111 220SE Coupe fit for any east-African politician/warlord. This particular example is believed to be a two-owner car and comes with fairly extensive history and receipts. The engine runs – but only with some outside help. You'll need a new fuel pump and some new fuel lines to get it moving. The alternator is AWOL, and there's a small dent to the left rear quarter panel. But looking through the photos the car looks to be in great condition for an unrestored 49 year-old vehicle. It also features a few items the seller says are rare options, including a sliding sunroof, original Becker signal seeking radio, and ivory colored steering wheel. Price: $5,500. eBay link here
Loading ...
Source: eBay