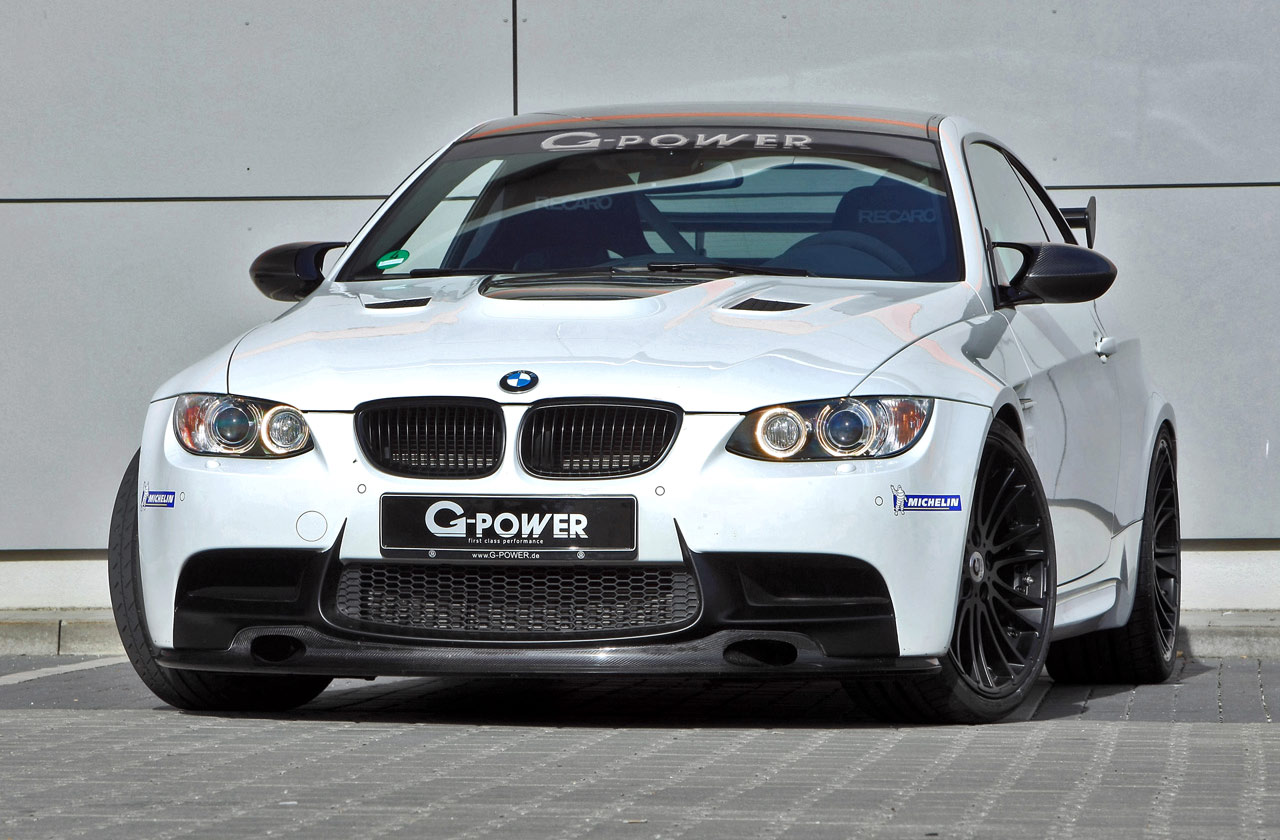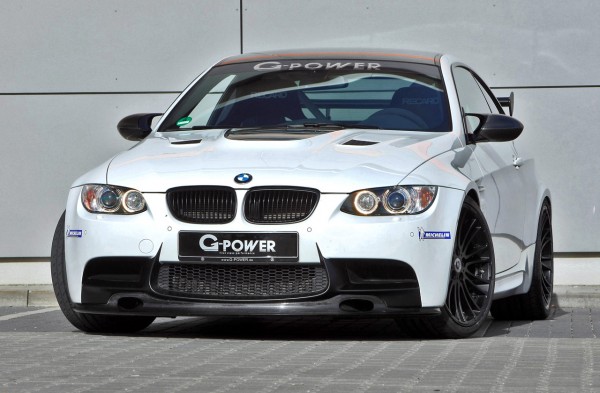 The German tuning firm G-Power have just announced their performance package for the BMW M3. The G-Power M3 RS conversion features both aerodynamic modifications and significant drivetrain enhancements.
Operating on a design principle of "less is more", G-Power's "RS" body kit is constructed primarily from carbon fiber, resulting in both less weight and more downforce. The new body panels include a different front spoiler, hood, trunk lid and rear wing. In total over 10 kgs (22 lbs) has been saved by the new bodywork.

But really it's the engine upgrades which will get people most excited. Thanks to a range of different supercharger options, G-Power can offer customers anywhere from 520 horsepower up to 720 horsepower. The most powerful option also requires significant surgery to the engine itself, and displacement of the M3's V8 rises from 4.0 litres to 4.6 litres.
But that sort of performance doesn't come cheap. If you want the full 720 hp, then G-Power will be relieving you of $56,285 (41,650 EUR) first. If you want the fancy bodywork, then that will be an additional $14,250 (10,550 EUR).
Source: G-Power