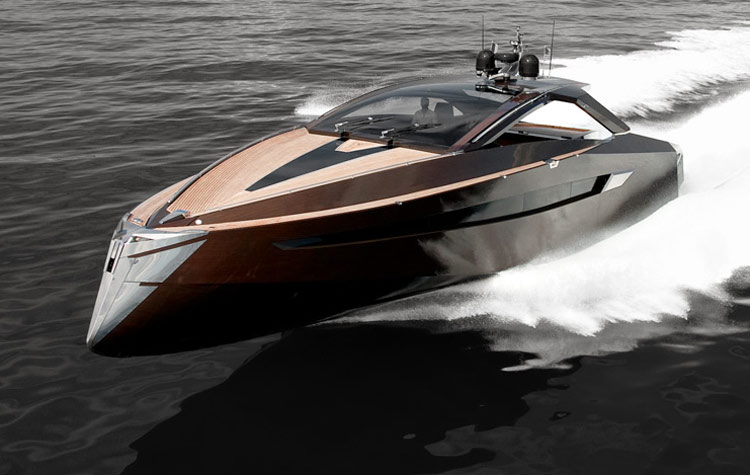 Art of Kinetik is a luxury yacht manufacturer based in Serbia who specialise in watercraft which are exclusive, bespoke, and, according to the company, more like pieces of floating artwork. One of their latest offerings is the Hedonist, a 63 foot yacht which features a solid mahogany hull and a trio of Rolls-Royce engines producing a total of 2,400 horsepower. Its waterjet propulsion system allows it to achive a top speed of 42 knots, and cruise at 33 knots. It has room for 12 people on board and a range of 370 nautical miles.
The Art of Kinetik Hedonist has an advanced Böning automated control station onboard which is bespoke to the yacht. This features an integrated digital dashboard with high-definition displays and a touch-screen monitor. The navigation and guidance system features four cameras, one with night vision, a weather station, radar, and a satellite compass.

The interior of the Hedonist was created by interior designer Alv Kintscher, who used amongst other materials American walnut, slate and dark brown leather to give a moody and opulent finish to the vessel's interior. The Hedonist is available in either two or three cabin versions, with two different layouts available for each version in order to cater to different owner's needs.
Art of Kinetik don't mention anything about prices. Y'know, because if you gotta ask…
Source: Art of Kinetik