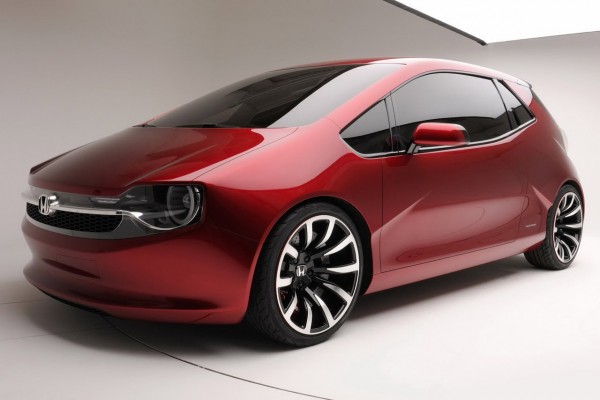 While most of the automotive world's attention was turned towards the Detroit Auto Show this week, a little further north in Canada, the Montreal Auto Show was taking place. And it was at this venue that Honda chose to unveil their GEAR concept car. Honda say the GEAR is a vehicle which is aimed at younger buyers living in the city.
According to Honda, the designers took inspiration from fixed-gear bicycles. But it's difficult to see quite how that's been achieved. Unless it too struggles to keep moving on even mild inclines?

It's unclear as to whether the Honda GEAR Concept represents a preview of an upcoming production subcompact car. Or if it's just Honda's creative minds blowing off a little steam. However the sensible and practical design of the car probably hints at the first option.
Dave Marek, Design Director at Honda R&D Americas, Inc. said of the concept: "Subcompact cars are usually either utilitarian, but uninspiring or they're fun, zippy cars that are impractical and too expensive for the Gen-Y buyer. GEAR Concept tears down those walls – it's practical but fun, customizable, connected and affordable. Everything that young, discerning urban buyers would want in a car."
So far Honda haven't made any announcements regarding the drivetrain or engineering of the GEAR Concept.
Source: Honda