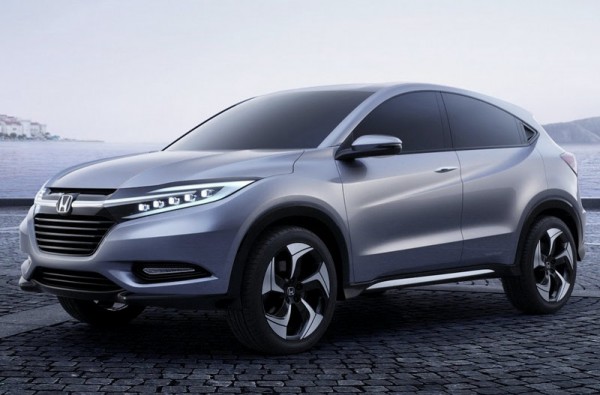 At the 2013 Detroit Auto Show, Honda pulled the covers off a new Honda Fit-based small SUV concept. It was intended to provide an accurate preview of the 2014 production model. According to Honda, the unimaginatively named Urban SUV Concept is supposed to be a fun-to-drive and fuel-efficient vehicle with, get this, "next-generation connectivity targeting active lifestyle customers". What they're really saying is they've chucked in a couple of USB ports and some Blueteeth, and are hoping younger buyers will bite.
From the outside the Honda Urban SUV Concept really is a giant lump of bland. It's not especially ugly, just very dull. It's almost as if Honda took all the most average design cues from a bunch of other CUVs, and then blended them together to make one truly mediocre motor.

When the Honda Urban SUV Concept goes on sale in 2014, it will be positioned under the Honda CR-V in the company's lineup in terms of both size and price. The new model will feature Honda's fuel-efficient Earth Dreams Technology, and utilize the same center-tank layout featured on the Fit. The model will also include Honda's configurable Magic Seat setup that can provide a number of different passenger and cargo options, including a fold-flat mode for maximum cargo capacity.
The production version of the concept is manufactured along with the Fit at Honda's North American plant near Celaya, Mexico.
Source: Honda