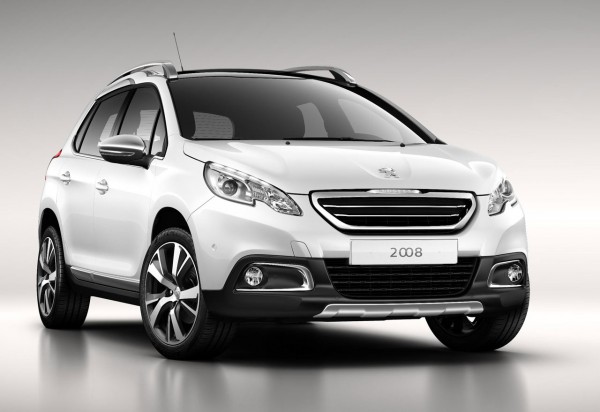 Peugeot has today unveiled their all new 2008 crossover model. The Peugeot 2008 is a global model, and will be sold in most of the company's markets across Europe, Asia and Latin America. The car uses the same engine options as the popular 208 hatchback, but offers a slightly larger and more practical package.
The design of the Peugeot 2008 is based on that of the Peugeot Urban Crossover Concept which was debuted at the 2012 Beijing Motor Show last April. There have been a number of changes on the way to production, resulting in a car which is a little less chiseled and striking than the conceptual version. In fact its fairly dull. But then seeing as how it has to appeal to such a diverse range of buyers, Peugeot clearly decided to play it safe when it comes to design.

As well as its larger proportions compared to the 208 hatch, the 2008 also has some very, very humble off-road aspirations. According to Peugeot the 2008 has a higher driving position which gives a better view of the road ahead. In addition it has pronounced wheel arches, and can be fitted with 'Mud and Snow' tires or 17-inch wheels. The black bumpers and body sills serve to protect it from abrasions with the addition of front and rear body protection and side mouldings in stainless steel.
Powering the 2008 is a range of Peugeot's smaller, fuel efficient engines including the e-HDi Diesel and new 3-cylinder petrol engines.
The Peugeot 2008 Urban Crossover will make its world debut at the 2013 Geneva Motor Show in March.
Source: Peugeot