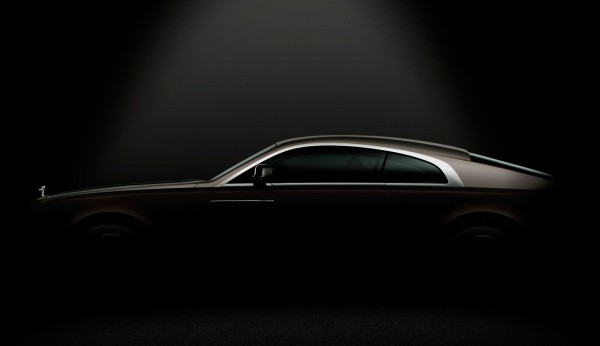 Rolls-Royce today announced the launch of their next model. Called the Rolls-Royce Wraith, the new car will be revealed for the first time at the Geneva Motor Show on 5 March 2013. While the company have been careful not to give too much away before the car's official unveiling. They have stated that the Wraith will be the most powerful and dynamic vehicle in the company's history.
Torsten Müller-Ötvös, CEO Rolls-Royce Motor Cars said of the Wraith: "Expect the boldest design, the most dramatic performance and the most powerful Rolls-Royce that has ever played host to the famous Spirit of Ecstasy figurine. We will present a model whose starting point is luxury, refinement and exclusivity, traits that have made Rolls-Royce the world's pinnacle luxury good for the last 108 years. This is a car not only defined by a timeless elegance, but one that encapsulates a sense of power, style and drama."

The launch of the new Wraith will revive one of the most famous Rolls-Royce names first used in 1938. First deliveries to customers are expected in the fourth quarter of 2013.
UPDATED 22/01/2013: Rolls Royce today published an image showing the Wraith in profile, and also provided some fleeting information on the new model:
"The graceful silhouette gives expression to a bold and thoroughly contemporary luxury motor car. Flowing lines hint at the extraordinary power and dynamic promise of the most powerful Rolls-Royce in history, yet also highlight design cues that can be traced through the model generations.
Rolls-Royce Wraith evokes the pioneering spirit and lust for adventure that drove company forefather the Honourable Charles Rolls – the consummate gentleman racer. But like Rolls, Wraith will also be steeped in the trappings of luxury and opulence."
Source: Rolls-Royce