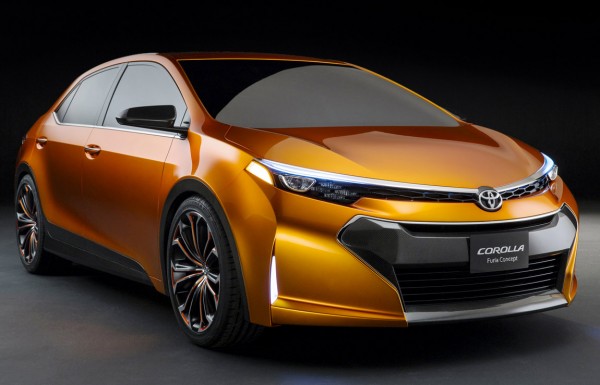 As you might have gathered from the name, this concept has something to do with Toyota's ubiquitous Corolla. Essentially it's a preview of what the next-generation Corolla might look like – minus the big wheels, bright paint work, and fancy LED lighting.
The Toyota Corolla Furia Concept is longer, wider and has a longer wheelbase than the current Corolla. But it also has a slightly lower roofline. And that all adds up to make a car which looks slightly sportier, while also having more room inside.
According to Toyota, the the Furia is designed around a theme of "Iconic Dynamism," which uses pure and simple surface elements to create what Toyota hopes is a confident, decisive and recognizable appearance appealing to younger consumers.

"The Corolla Furia Concept is an early indicator of where our compact car design may lead in the future,"
said Bill Fay, group vice president and general manager of the Toyota Division.
"It blends a heightened emphasis on dramatic design and modern elements of high technology to generate curb appeal that will surprise a lot of people."
Toyota Corolla Furia Concept Dimensions:
Overall Length 4620 mm/ 181.9 inches
Overall Width 1805 mm / 71 inches
Overall Height 1425 mm / 56.1 inches
Wheelbase 2700 mm/ 106.3 inches
Wheels 19-inch aluminum alloy
Source: Toyota