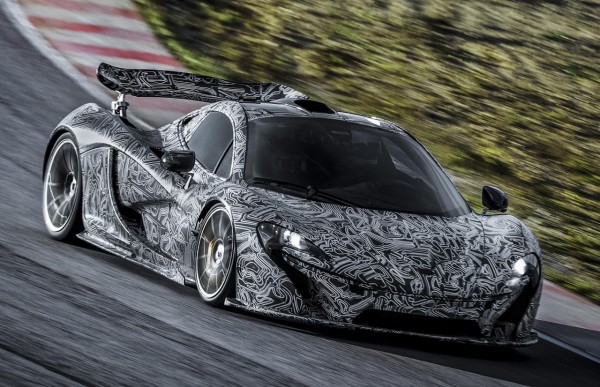 If the Borg ever decide to try their collective hand at motor racing, then surely they'll look to McLaren to provide the cars. The P1 is shaping up to be a cold-hearted megacar, with its clinical, almost OCD level of aerodynamic engineering, and McLaren's stated goal of making it the best driver's car in the world on both road and track, clearly this thing is going to be as close to absolute perfection as is possible.
The latest stage of the McLaren P1's testing has seen it whipped around the clock on numerous demanding roads and circuits across the globe. The typically rigorous testing procedures for the McLaren P1 have seen the development team working closely with a number of partners on bespoke components and developments, including Akebono on a highly-efficient braking system, Pirelli on high performance tires and Mobil 1 on leading cooling, lubrication and hydraulic fluids.

As the countdown for the P1's next public outing – probably at the Geneva Motor Show in March – continues, McLaren have released a short video of the car as it gets put through its paces on the track. Interestingly, the striking camouflage it's wearing is made up from the outlines of famous circuits from across the world.
Source: McLaren