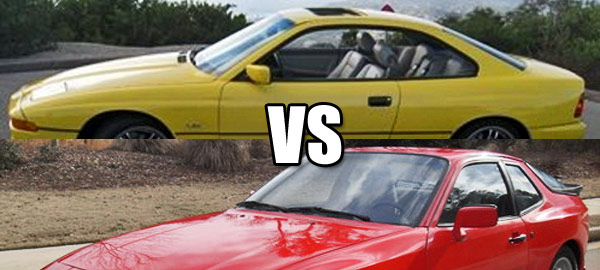 Classic face-off is a feature where we show you a couple of similarly priced classic cars from the same era, and you vote for the one you find most appealing.
This week the selection is a bit different from usual. Instead of showing you a couple of motors which should get you salivating. We have a couple of sports coupes who are ready to get you reaching for that wallet so often you'll have an RSI before the engine is warm. One probably more so than the other. Both of them were rather tasty coupes back in their day, and for some buyers age has only heightened their appeal, it's certainly made them significantly more attainable.  It's important to remember that when new, these two autobahn legends could have set you back somewhere in the region of $150,000 combined. But today either of them can be picked up for a few thousand dollars. It's no wonder broken AC and leaking fluids are now standard features. Sadly just because their overall price has been decimated, it doesn't mean the parts are always cheap!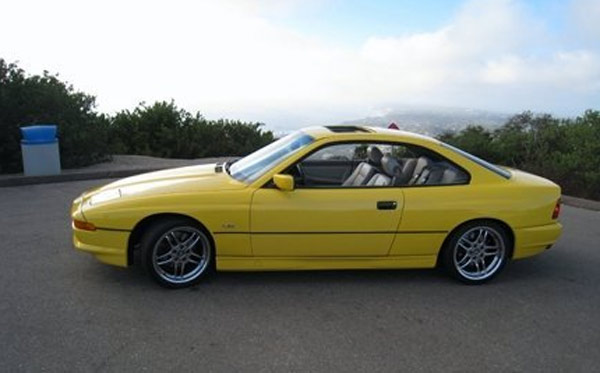 First up we have a luminous yellow BMW 8 Series, an 850i to be exact. It's seen plenty of action over the last 108,000 miles, nearly buying the farm at 35k. However it was patched up and the current owner says there have been no issues with the car relating to its salvage. Perhaps more troubling however is its slightly incontinent transmission. Again the owner reassures prospective buyers that its just the pan, and it only needs topping up every few months. And if you're worried some jealous vagrant might decide to relieve you of your new luxury coupe, don't worry, because its got a custom alarm installed. Although it does apparently have a habit of going off EVERY time you try and start it, oh yeah, and it also drains the battery during the night. Cosmetically it looks good, from the blurred eBay pics anyway. Get closer and you might notice that the clear coat has lost the battle against 22 years of sunlight and is starting to fade. But every thing else it peachy! Meaning that for your bargain basement price you're rolling in a V12-powered pillarless-coupe with pop-up headlights and a luxury, leather clad interior. Livin' the dream doesn't come much cheaper. Price: $7,000. eBay link here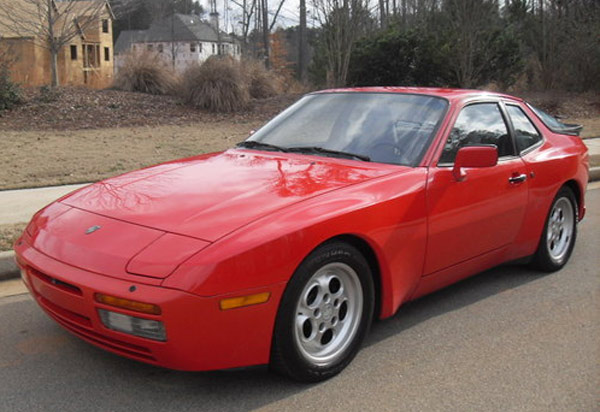 Today's other money pit car is another German. This time from the house of Porsche. It's a 944 Turbo from 1986, and from the description it's probably a slightly safer bet reliability-wise than the BMW. The payoff is that it's slightly less charismatic or unusual than the BMW, it's also only got a third of the number of cylinders. But that doesn't mean its equally deficient when it comes to performance. On the contrary, it actually has the edge over the BMW in 0-60mph times times thanks to its significantly lighter weight. But performance isn't everything, especially when you're in a luxury marque. You might for example appreciate the creature comforts, like the broken air-con, or the sunroof the seller says it has. Just remember to bring a sawzall during your inspection. The relatively low mileage of 72,000 might come as some reassurance. Until you find out the odometer has a mind of its own. And of course there's that ever reassuring statement; "I acquired this car a few weeks ago". Price $6,900 eBay link here

Loading ...
Source: eBay