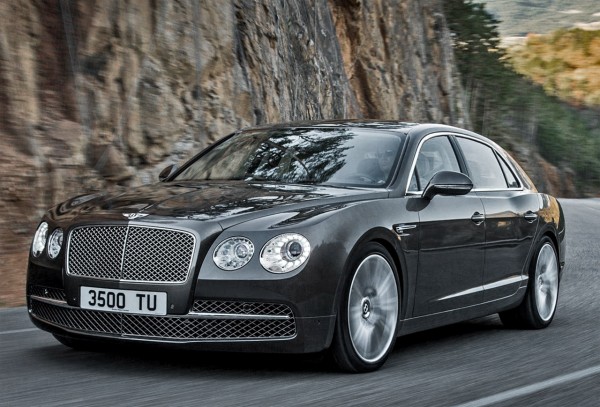 Bentley's all-new, four-door, super-luxury sedan has just been revealed. The official images which surfaced today have preempted Bentley's official unveiling date by just a day. But they show exactly what the 2014 Continental Flying Spur will look like, both inside and out.
The styling is an evolution of the design language premiered on the most recent Continental GT and GTC. It features a similar nose, although the grille angle has been raised closer to the vertical. The longer mid section accommodates the extra set of doors and some rather substantial c-pillars. At the rear there are some significantly redesigned taillights which are shorter and wider than the previous car's upright units. In profile it has a more imposing stance than its predecessor, with an ever so slight muscular bulge sitting over the rear wheel arch.

The new bodywork isn't just about looks though. Its also contributes to the car's overall reduction in weight. It's not much lighter, just 110 lbs (50 kgs), but in an age when cars are getting increasingly bulkier, any reduction is something to be applauded.
The chassis of the 2014 Continental Flying Spur has been revised with a more luxurious suspension setup which is softer all round. Both the spring rates and anti-roll bars have been dialed down a notch or two to give a more forgiving and comfortable ride. Working in conjunction with the new suspension hardware is a revised damper electronic control unit, a new power steering system, and a new Electronic Stability Control system.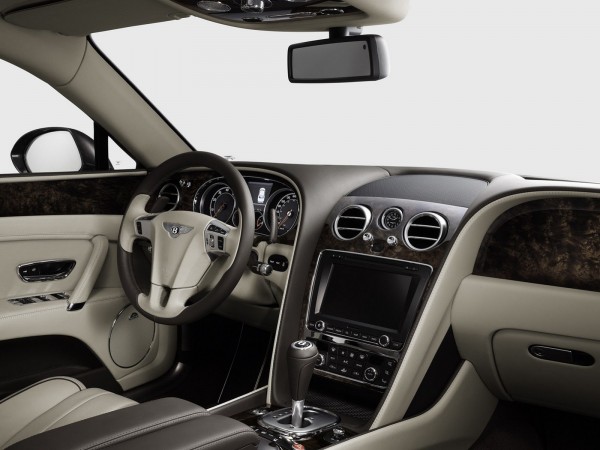 On the inside the new Bentley Continental Flying Spur can be ordered in either four or five seat configurations. And for those who like to work, or play, on the go an optional Multi-Media Specification package offers an internet connection via an in-built Wi-Fi hotspot, as well as 64 GB of hard disk storage and two 10-inch LCD screens integrated into the seat backs.
Powering the new Bentley Continental Flying Spur is an upgraded version of the company's 6.0 litre, twin-turbocharged, W12 engine. This huge lump of metal and pipework produces 616 horsepower and 590 lb-ft (800Nm) of torque. The transmission is an 8-speed auto which sends its power to all four wheels with a 40:60 front/rear torque split. 0-60 mph takes 4.3 seconds, and the top speed is 200 mph.
The 2014 Bentley Continental Flying Spur will make its public debut at the 2013 Geneva Motor Show.
Source: Bentley