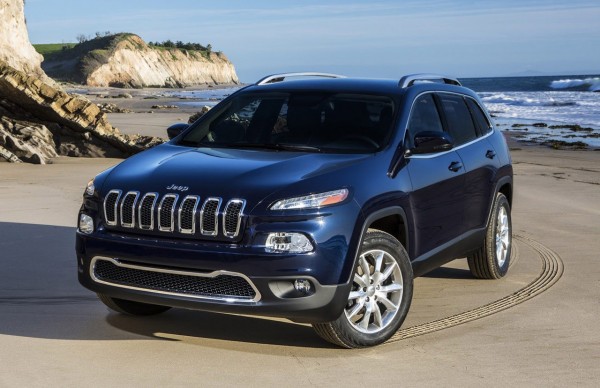 Ugly has a new poster boy. And it's this, the 2014 Jeep Cherokee. Clearly out of an intense desire to set the all-new Cherokee apart from the competition, Jeep's designers have admirably tried to come up with some thing a bit different. Well they've certainly succeeded in their mission. Sadly for all the wrong reasons.
The front is where the real problems lie. Front and center is the trademark Jeep grille – which has been awkwardly folded back about half-way up, slitty little headlights which make it look half asleep, a second set of headlights beneath which look like an afterthought, and on the lower level it looks like Jeep have raided the Kia parts bin for their bottom grille.

There isn't much to redeem it in profile either. It looks like a giant slab of bland, and those squared off wheel arches just don't seem to match the rest of the curvy bodywork.
Aside from the fact it offers a significant 45 percent improvement in fuel economy versus Jeep's outgoing mid-size SUV model, there isn't much more to report on the 2014 Jeep Cherokee as the company is yet to divulge the full specs on the vehicle. However it is scheduled to debut at the New York Auto Show in April when all the details should emerge. Presumably worried Jeep salesmen will also be on hand to pass around blindfolds to potential customers.
Source: Jeep