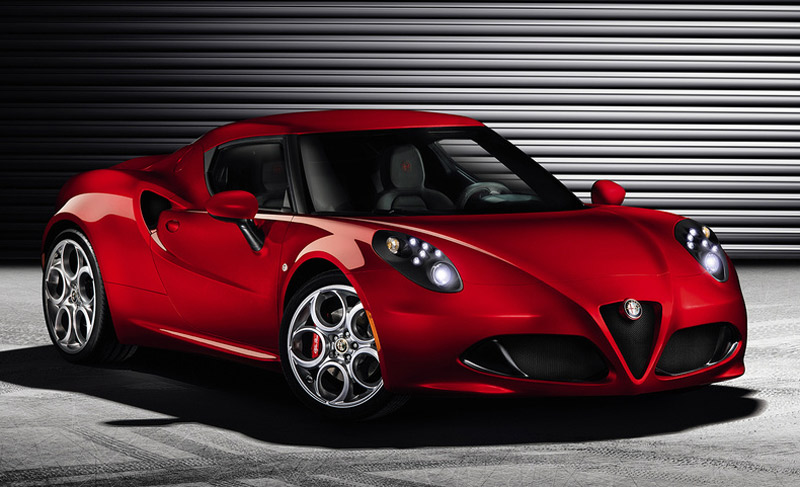 After being shown in concept form at least twice since 2011, and also inspiring a couple of "Alfisti" to come up with a similar concept, Alfa Romeo finally revealed the production version of the eagerly-awaited 4C sports car at the 2013 Geneva Motor Show.
The compact mid-engined sports car is one of the most exciting new cars of this year. Partly due to its gorgeous styling, and partly because it won't be out of reach of virtually everyone – unlike the heart-achingly beautiful 8C Competizione supercar.
The 4C was designed by by Alfa Romeo engineers, but will be produced in the Maserati plant in Modena, Italy. The went on sale in 2013, and marked the return of the Italian brand to the United States and kicking-off Alfa Romeo's global growth plan.

Powering the Alfa Romeo 4C is a mid-mounted 1.8 litre, 4-cylinder, turbocharged engine, which is an evolution of the engine already in use in the Quadrifoglio Verde (Cloverleaf) version of the Giulietta. In the 4C the engine is lightly tweaked – with specific intake and exhaust systems – taking the output to 240 horsepower.
The transmission is an Alfa Romeo TCT automatic twin dry clutch unit which offers gear shifts via the paddles located behind the steering wheel.
The Alfa Romeo 4C also sees the debut of the new Alfa DNA selector which not only features the three standard settings available until now – Dynamic, Natural and All Weather – but also a fourth mode: 'Race', – do I really need to explain what that's for?