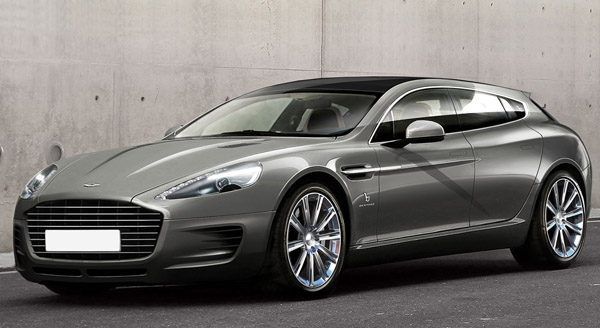 Bertone made an appearance at the 2013 Geneva Motor Show with a one-off shooting brake version of the Aston Martin Rapide as part of the celebrations surrounding the British manufacturer's 100 year anniversay. The car was commissioned by a private collector, who no doubt had to fork over an eye-watering sum of money for Bertone's bespoke services.
Bertone has some history when it comes to shooting brake Aston Martins. In fact they've been at it since the '60s and the DB4 GT Bertone Jet. However the Aston Martin Rapide Bertone Jet 2+2 is more akin to a 2004 Bertone creation, the Aston Martin Jet 2 concept – which was based on a V12 Vanquish.

The Aston Martin Rapide Bertone Jet 2+2 is mechanically identical to the outgoing Rapide, and that means under the hood is a 470 horsepower 5.9 litre V12. Interestingly it's not based on the new 550 horsepower Aston Martin Rapide S. But I doubt with all the new sheetmetal and fancy interior trim anybody will notice the missing 80 HP.
On the inside the Aston Martin Rapide Bertone Jet 2+2 still features four individual seats, but now it has added practicality due to the fact the rear pair can be folded down and hidden away by an electronically controlled sliding cover to create a spacious cargo area.