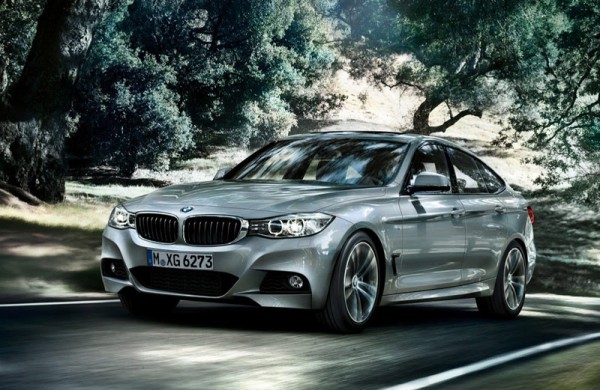 Despite the BMW 5 Series Gran Turismo being a bit of a sales flop, and the fact it is one of the ugliest luxury cars out there, BMW decided to carry on with their plan to develop a weird, hunchback shaped version of the 3 Series too. And here it is. The 2014 BMW 3 Series Gran Turismo. It's longer, taller, fatter and infinitely more unattractive than the 3 Series Sport Wagon (estate). But it's not just fractionally larger, it's much larger at 7.9 inches (200mm) longer overall, 3.2 inches (81mm) taller, and with a 4.3 inch (109mm) longer wheelbase. That increase in size has, rather obviously, led to more headroom, legroom and additional cargo space.

Engine options for the 3 Series Gran Turismo will depend on location. North American customers will have a fairly simple choice between two models. The 328i with its 2.0 litre turbocharged 240 horsepower four-cylinder, and the 335i which is powered by a 300 horsepower turbocharged 3.0 litre straight-six with 300 horsepower. Both cars come with an 8-speed automatic transmission.
European customers have three gasoline options: The 320i with a 181 horsepower 2.0 litre turbocharged 4-cylinder, the 328i which comes with a 242 horsepower 2.0 litre turbocharged 4-cylinder, and the 335i which has a 302 horsepower 3.0 litre turbocharged inline 6-cylinder. As well as two diesel versions: The 318d with its 141 horsepower 4-cylinder, and the 320d with its 182 horsepower 4-cylinder. A six-speed manual gearbox is standard fitment, with the 8-speed automatic available as an option.
Sales of the BMW 3 Series Gran Turismo will begin later this year. Additonal models, including AWD versions, should join the lineup at a later date.