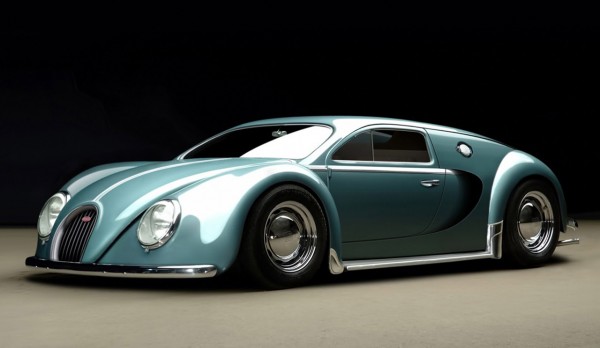 Ever wondered what the Bugatti Veyron might have looked like were it designed at the same time as the first Type 1 VW Beetles in 1945? Well thanks to the skills of a Polish photoshop artist who goes by the alias of RC82 Workchop, you need wonder no longer.
His beautifully executed render of the oddball combination goes by the name of Bugatti Veyron 1945, and unfortunately there's no shot of the rear angle to ponder over. But his attention to detail is remarkable, the steel wheels, chrome bumpers, old-style door hinges and handles all go a long way to making this thing almost believable.

No doubt with the endless special edition versions of the Veyron, sooner or later they'll come up with something like this.
Source Autemo.com/RC82 Workchop via Carscoop