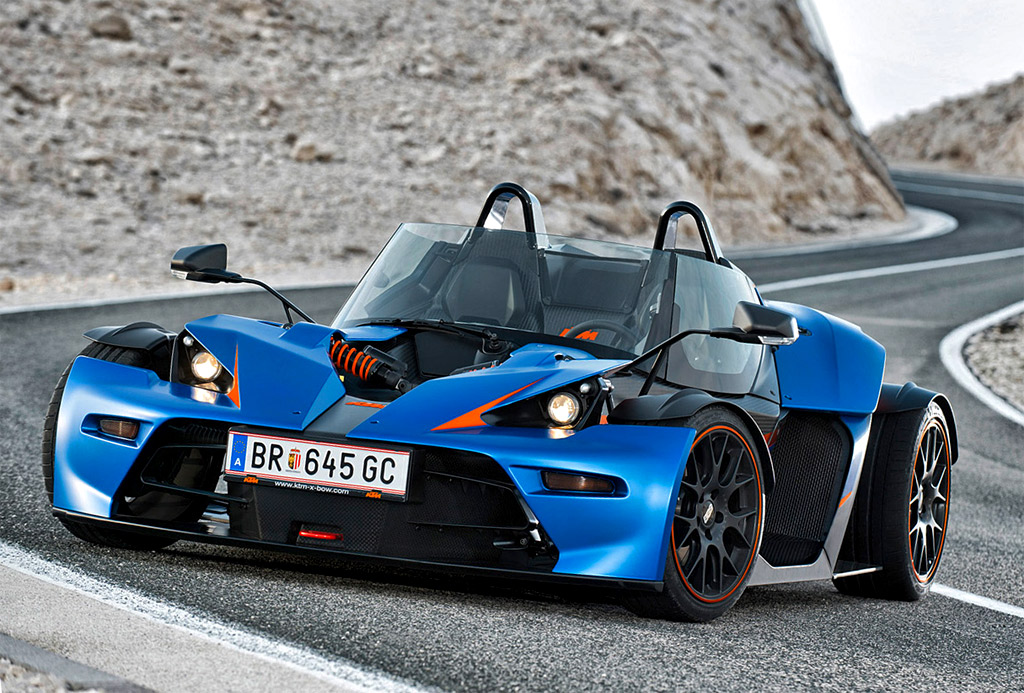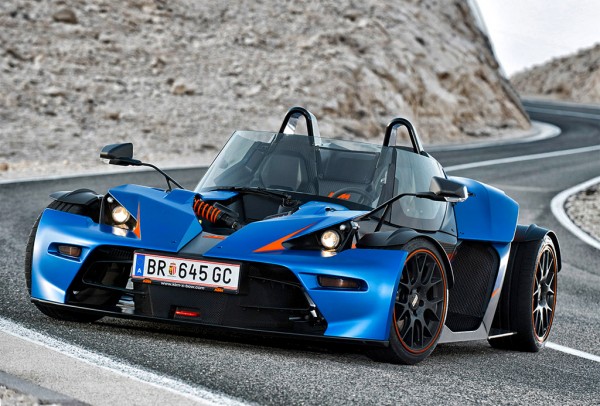 The KTM X-Bow currently comes in three different varieties, 'Street', 'Clubsport' and 'R' versions. In the past they've also been offered in standard, superlight and GT4 guises. But none of them, perhaps aside from the aftermarket X-Bow Stratosferica, have ever offered any kind of protection from the elements.
KTM are apparently aware of this, so at the upcoming Geneva Motor Show they will pull the covers off a more accommodating version of the X-Bow called the X-Bow GT. Now GT normally stands for either "Gran Turismo" or "Grand Tourer"  (btw they both mean the same thing but in different languages) and that usually signifies a car which is suitable for long distance driving. Clearly KTM are using the GT acronym in a relative sense. Because although the X-Bow GT might be slightly more comfortable than the windscreen-less X-Bow, it wouldn't exactly be my first choice for a cross-continental road trip in January.

KTM have chosen to base the X-Bow GT on their most powerful version of the X-Bow, the X-Bow R. But in order to differentiate the two models, the X-Bow GT doesn't get the full 300 hp fury of the X-Bow R. Instead you'll have to make do with a revised version of its Audi-sourced 2.0 litre turbocharged four-cylinder engine, which is good for 285 hp and 310 lb-ft (420 Nm) of torque.
Not only does the KTM X-Bow GT mark the first time the car has ever been fitted with a windscreen, it's also the first time the X-Bow has come with doors. In order to keep things from getting misted up the glass can be heated, and washers/wipers keep the the bug splatter from spoiling the view ahead. Still no roof though!
Source: KTM