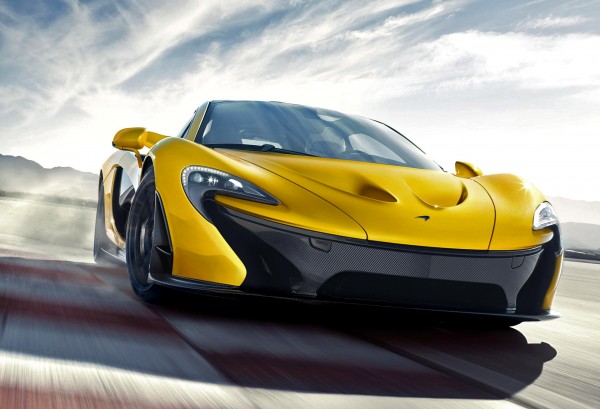 McLaren has decided it's finally time to let the world know all the details regarding their all-new P1 supercar. They've been slowly dribbling out information on the car for many months now, including the presentation of a pre-production P1 design study at the Paris Motor Show last year. But until now the exact specifications have been kept shtum.
Like all McLaren's, both past and present, the P1 is a technological masterpiece. It really is a triumph of mathematics and logic over emotion and superfluous style. It's performance is nothing less than astounding. 0-62 mph (100km/h) takes less than three seconds, 0-124 mph (200 km/h) takes less than seven seconds, and the needle will nudge 186 mph (300 km/h) in just 17 seconds – 5 seconds quicker than the legendary F1. The top speed of the McLaren P1 has been electronically limited to 217 mph (350 km/h).
In order to achieve such spectacular performance, McLaren's engineers had to be nothing less than obsessive compulsive when it came to things like weight management, aerodynamics and electronic wizardry. Interestingly, in terms of appearance the McLaren P1 has changed little since the first prototype was unveiled. In fact the only notable modification is the addition of a couple of air ducts ahead of the front wheels.

Power for the McLaren P1 comes from a hybrid drivetrain consisting of a mid-mounted 3.8 litre twin-turbocharged V8 engine backed up by a powerful electric motor. This setup offers a combined output of 903 horsepower and 664 lb-ft (900Nm). Emissions of less than 200g/km on the combined cycle are reduced to zero in full electric drive mode. The P1 can drive at speeds of up to 30 mph in electric mode over a range of 12.4 miles (20 km).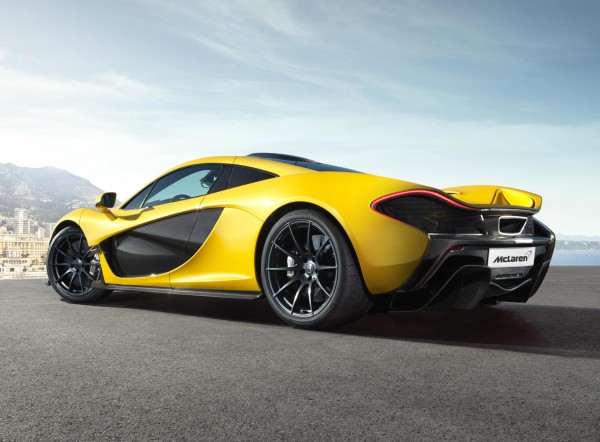 The powerful carbon ceramic brakes have been developed by McLaren's Formula 1 partner Akebono, and it features a new type of disc which has never been used on a road car before. Stronger than conventional carbon ceramic, the new material dissipates heat more effectively, giving the highly efficient braking system exceptional stopping and cooling capability. The system also boasts significantly reduced weight, and a bespoke ceramic layer coats both friction surfaces to give an attractive mirrored finish.
The tires fitted to the McLaren P1 are specially developed Pirelli P Zero Corsas. The final compound and construction has been developed and optimised during testing, and the end result is a tire that is finely tuned specifically to the performance and handling characteristics of the car.
To ensure the McLaren P1 will be a rarity on the world's roads, just 375 cars will be constructed. Each will carry a $1,150,000 (£866,000) price tag, and the only additional options offered will be a set of fitted luggage, or bespoke items added through McLaren Special Operations.
Source: McLaren