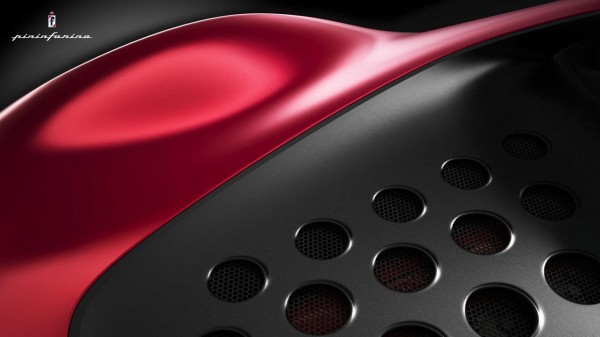 Last summer, one of the world's most famous and prolific automotive designers passed away. Sergio Pininfarina had headed the company which bears his name for over 40 years, and so as a tribute to their former boss, the company has decided to create a concept car which bears his name.
The Pininfarina Sergio concept will make its world debut at the 2013 Geneva Motor Show in March. To accompany the announcement Pininfarina released this solitary image showing a closeup of the concept.

Pininfarina Sergio concept press release:
Turin, February 5th 2013 – Pininfarina will attend the 2013 Geneva Motor Show with a tribute to the man who headed the Company for 40 years and created cars which entered the legend, Life Senator Sergio Pininfarina, who passed away in July last year.
Universally recognized as the "Maestro" of Italian style, Sergio Pininfarina went through and signed with his creative genius the entire history of design, since the period of great coachbuilders to modern industry, often anticipating trends.
To celebrate his talent and his work, Pininfarina will present as a world premiere in Geneva a concept car which renews the spirit of the extraordinary achievements born from Sergio Pininfarina's pencil, translating it into a modern vision in the name of exclusivity, innovation and passion.
The tribute to the man who was crowned by the international press "King of Design", will be necessarily called Sergio.
To discover the Sergio, the appointment is for March 5, 2013 at 1pm on the Pininfarina stand.
Source: Pininfarina