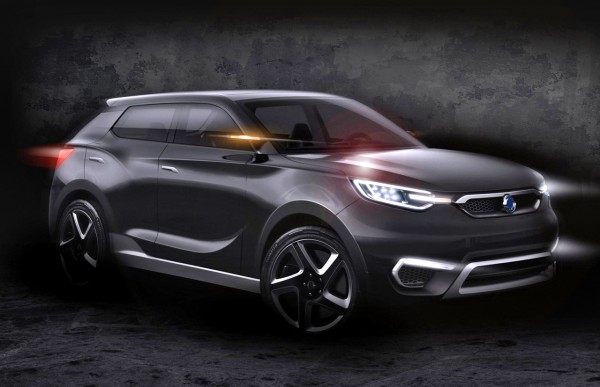 Ssangyong, the fourth largest South Korea-based automotive company, and arguably the most prolific manufacturer of hideous looking vehicles, wowed mildly suprised visitors at the 2013 Geneva Motor Show with their SIV-1 concept.
The Ssangyong SIV-1 (Smart Interface Vehicle) crossover utility vehicle which the company is aiming at the mid-premium end of the market. Coming from Ssangyong it isn't a bad looking vehicle at all. In fact it's fairly handsome – if a little generic. But if Ssangyong's statement that the SIV-1's styling will define the brand's new design philosophy is to be believed, then they may finally be on the way to producing vehicles that can be viewed without the need for sick bags at the ready.

Other highlights of the Ssangyong SIV-1 concept include a "Mobile Auto System" – whatever that is – and a "multi interface". On the inside it features four independent bucket seats.
Ssangyong SIV-1 concept dimensions:
Length: 4,500mm
Width: 1,880mm
Height: 1,640mm
Wheelbase: 2,700mm
Source: Ssangyong