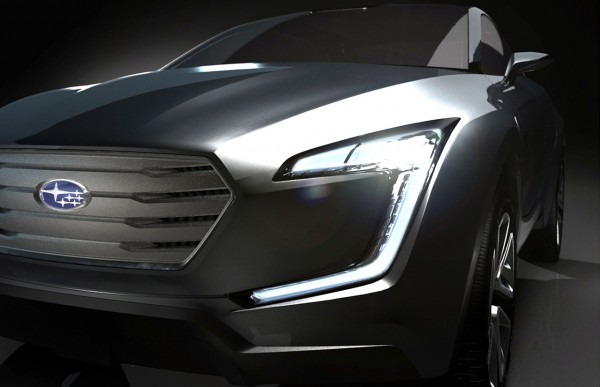 At the 2013 Geneva Motor Show next month, Subaru will be bringing an all-new concept car to the event. The Subaru VIZIV concept, whose name comes from the phrase 'Vision for Innovation', is a futuristic crossover which Subaru say represents their values of "enjoyment and peace of mind". Whatever that means.
On a slightly less surreal level, the VIZIV concept will also highlight Subaru's long-standing innovation in developing capable all-wheel drive vehicles.

Subaru will reveal more of their VIZIV concept after its unveiling on Tuesday 5 March.
Source: Subaru