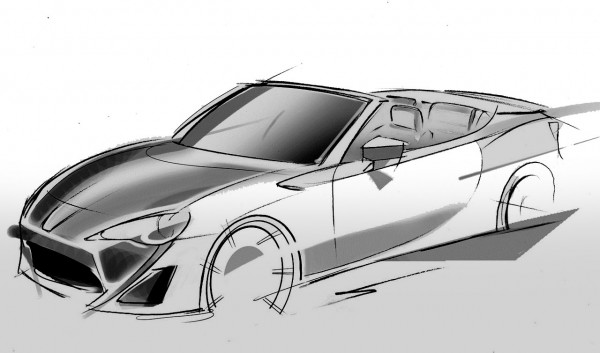 Arguably the Toyota FT-86 (Scion FR-S) is one of the most important and desirable affordable sports cars to be introduced this decade. It brought back the front-engine, rear-drive, small-coupe platform from the brink of extinction. And should hopefully encourage other manufacturers to introduce their own budget fun cars.
So it comes as little surprise to see that Toyota are hoping to capitalize on the car's popularity with a convertible version. The FT-86 Open Concept will make its world debut at the 2013 Geneva Motor Show in March.

Toyota say of the prototype: "The Toyota FT-86 Open concept previews a possible future development of the award-winning GT86 sports coupe. The show car will help Toyota gauge public reaction to the idea, at the same time as it carries out engineering tests on a prototype."
And as it's highly unlikely Toyota will have negative feedback regarding the FT-86 Open Concept, you can almost guarantee a convertible version will be in the dealerships just as soon as its ready.
More information and pictures of the Toyota FT-86 Open Concept after its Geneva Motor Show unveiling.
Source: Toyota