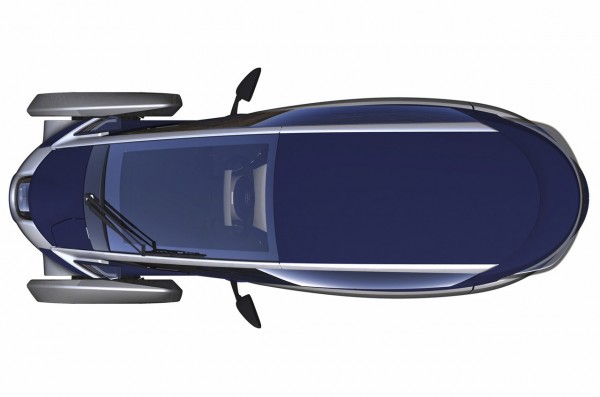 At the 2013 Geneva Motor Show in March, Toyota will be unveiling an all-new concept car which is their take on sustainable, emission-free motoring. According to Toyota, the Apple-esque named concept is a "compact, fun and emissions-free personal mobility concept, designed to offer quick and efficient urban transport for two people."
From the solitary image, which shows a birds-eye view of the concept, it's clear the Toyota i-Road has a tandem seating layout, a layout which allows for an extremely narrow wheelbase. The wheels themselves also look to have a very narrow cross-section, which would reduce drag and friction with the road surface.

For now Toyota are keeping all the details of the i-Road to themselves. Including what drivetrain the concept uses. More details should emerge as the Geneva Show approaches.
Source: Toyota