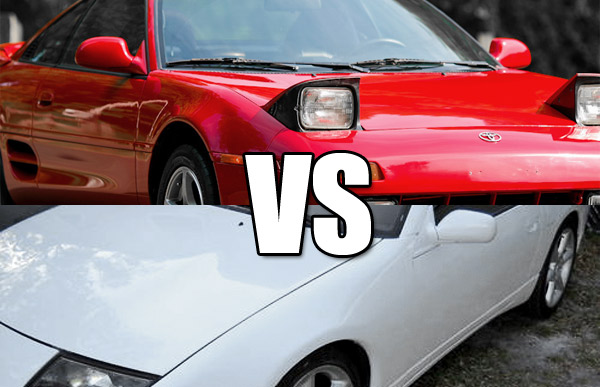 Classic face-off is a feature where we show you a couple of similarly priced classic cars from the same era, and you vote for the one you find most appealing.
Today the competition features a couple of early '90s turbocharged coupes from the land of the rising sun. Both are in fantastic condition for their age, but have also racked up nearly a quarter of a million miles between them. When new, both of them offered impressive performance straight from the factory, and to be honest, even now they're no slouches. But perhaps what is most surprising about these two cars is their unmolested condition. Usually by now these kinds of car are onto their 12th owner, and questionable modifications have been added while vital maintenance has been overlooked. Not so with these two turbocharged homages to early '90s Japanese performance bargains!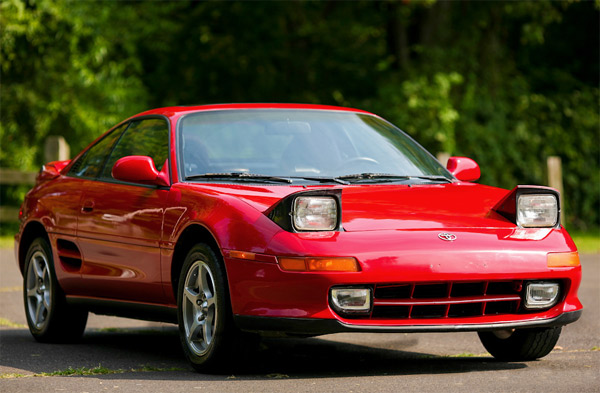 First up is a Toyota MR2 Turbo from 1991. It's managed to accrue 122,845 miles over the last 22 years, and as if to prove its vintage it comes fitted with a high-tech infotainment system – which primarily revolves around its original cassette/CD/radio player. It's been dealer maintained all its life, and the red paintwork looks so clean, its either been driven around inside a plastic bubble all its life, or someone has given it a high-quality respray. The interior is likewise nigh-on perfect, with the cloth seats looking barely touched. Even the engine bay looks fairly tidy considering its age. And while we're on the subject of the engine, it's only fair to remind you that this little 2.0 litre lump of turbocharged metal should be good for around 200 horsepower, and when coupled with the 5-speed manual transmission it allows for a 0-60 time of 6.1 seconds. Price: $9,950. eBay link here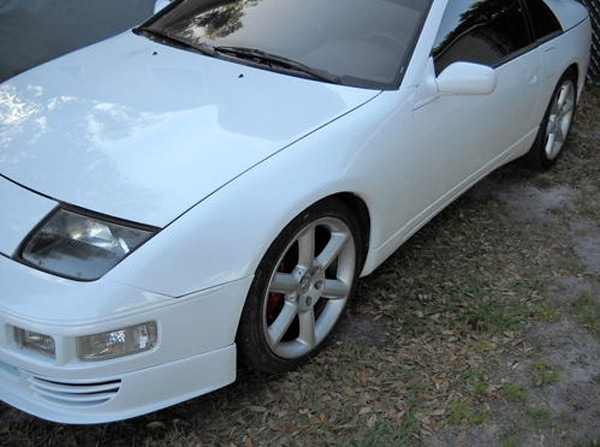 Competing against the mister-two in today's little contest is a Nissan 300ZX Twin-Turbo from 1990. These cars, especially the cheaper and more common naturally-aspirated versions, really have suffered some appalling abuse over the years thanks to their affordability and availability. But this one has escaped the maelstrom by having the good fortune to have remained in the same family its entire life. It was bought new by the seller's father, who also happened to be a "MASTER MECHANIC", and it remained in his care until 2002 when his son took ownership of it. It looks to have been lovingly cared for, and any modifications have been kept discreet, tasteful and only serve to make the car faster and more powerful. Thanks to some upgraded Garrett turbos, new intercoolers, a new exhaust system and a chip its been dyno'd at an impressive 395 horsepower. It does have some history though – in '97 it had a minor bump which required some work to the front bumper, and three years ago it had a full respray in the original pearl white. It's just a shame you can't see it in all its shiny glory, as the seller clearly couldn't be bothered to take a couple of steps further back before taking his photos. Price: $9,950. eBay link here
Loading ...
Source: eBay
Related posts: