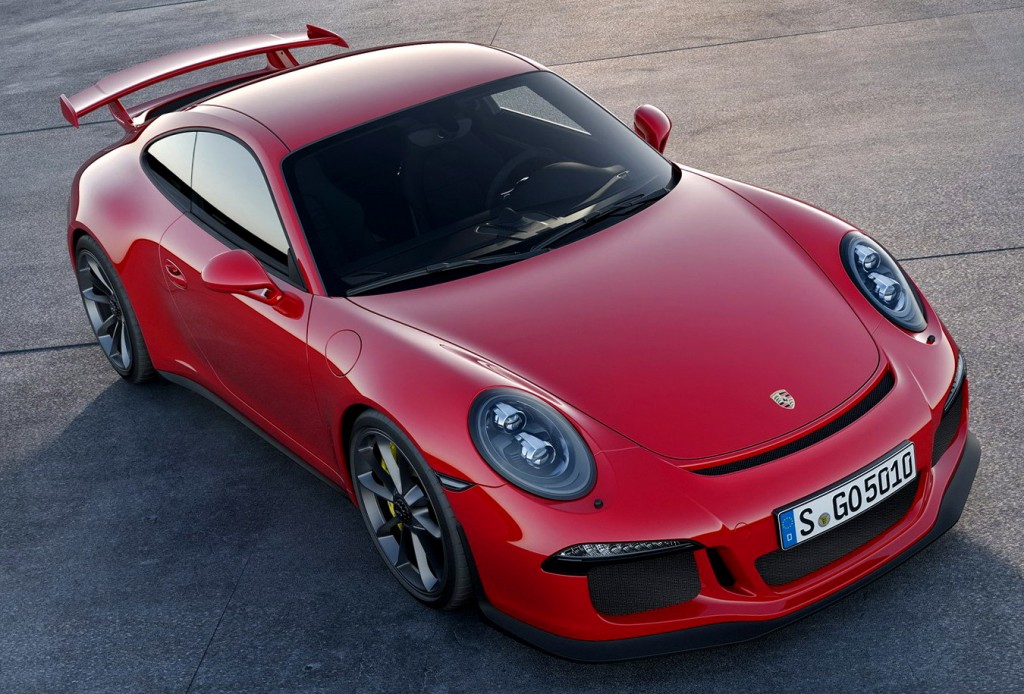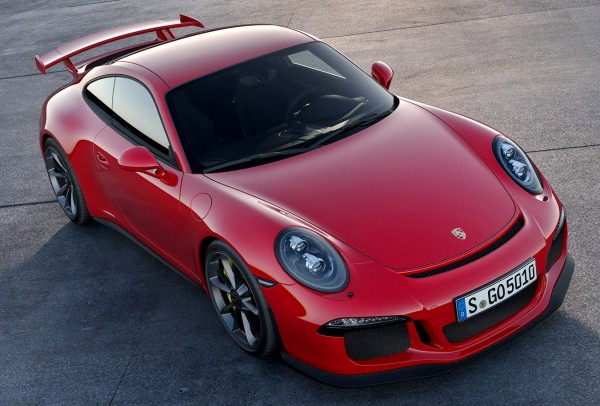 Today Porsche unveiled the fifth-generation of the hardcore Porsche 911 GT3. The engine, transmission, body and chassis are entirely new. Combined, they help make the new GT3 faster on the track, but also more usable as a daily driver.
Powering the 2013 9111 GT3 is a purpose-built normally-aspirated 3.8-litre flat six engine which produces 475 horsepower @ 8,250 rpm. The six-cylinder engine is a derivative of the engine found in the 911 Carrera S. However numerous components have been upgraded; in particular the crankshaft and valve train, were specially adapted or developed for the GT3. In addition titanium connecting rods are connected to forged pistons.
The engine is mated to double-clutch PDK gearbox which sends power to the rear wheels. The transmission was specially designed for the GT3 and offers two modes for the driver; manual shifting or the adaptive shift program – which itself has two modes, Sport or Race Track.

With this drivetrain the 2013 Porsche 911 GT3 is capable of reaching a 196 mph top speed, and accelerating from 0-62 mph (100 km/h) in just 3.5 seconds. It also managed to circumnavigate the Nurburgring in under 7 minutes and 30 seconds.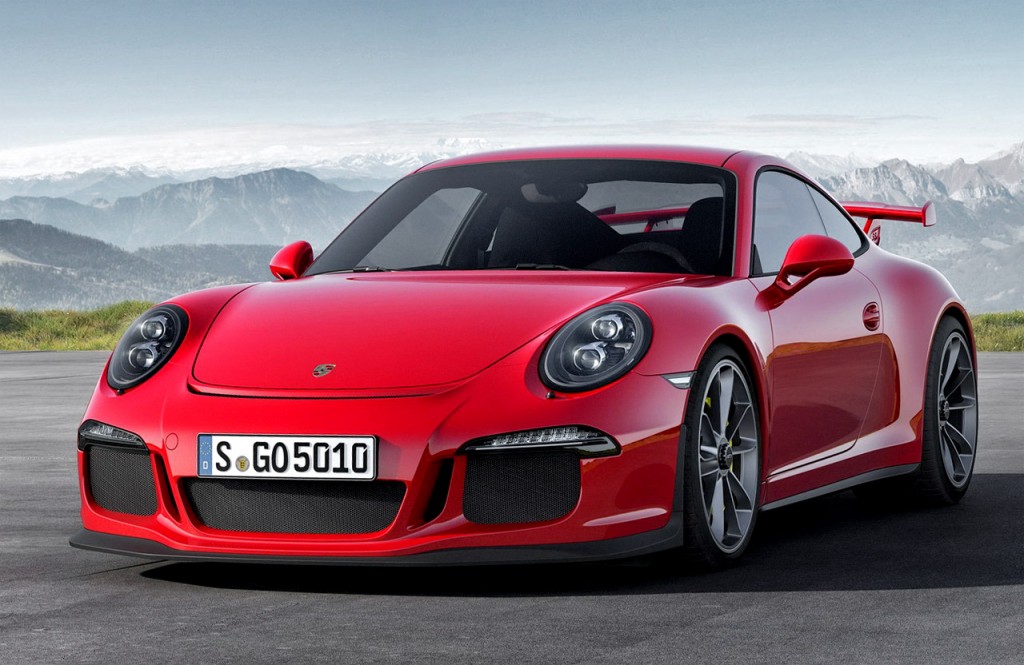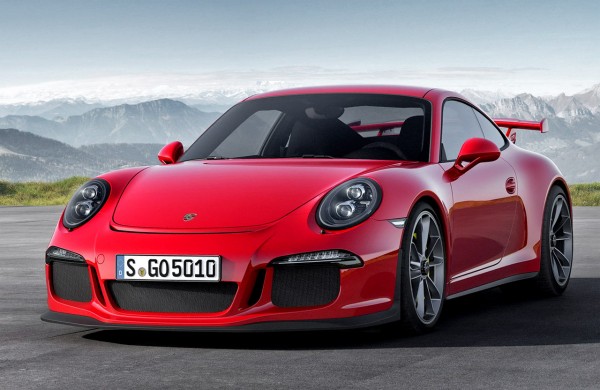 One of the new 911 GT3's party tricks is its four-wheel steering – a first for Porsche. The system features two electro-mechanical actuators, which are used at the left and right side of the rear axle instead of conventional control arms. These allow the steering angle of the rear wheels to be altered by up to about 1.5 degrees, depending on the speed.
The 911 GT3 will go on sale in spring/summer 2013, priced from $130,400 (£100,540 / €137,303).