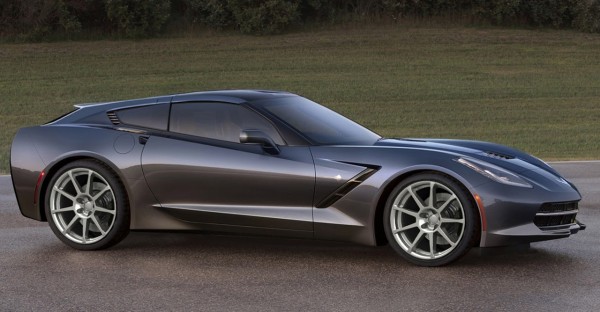 Callaway Cars have just announced plans for their shooting brake conversion kit for the 2014 Corvette Stingray. Called the Callaway AeroWagon, the kit features carbon fiber body panels and redesigned windows. The increase in load space and practicality is nice. But the real draw to the AeroWagon conversion is the fact it looks downright amazing!
The carbon fiber components have been manufactured using the company's KRTM (Krämer Resin Transfer Molding) process, which produces load carrying carbon fiber parts in one quick step. Callaway are expecting that the Corvette Aerowagon will be able to achieve 200+ mph thanks to some unspecified performance enhancements they have in store for the C7  Corvette.

Callaway intend to have their shooting brake AeroWagon kit ready by the end of this year. The price is expected to come in at under $15,000 USD and will be available at all Callaway dealers throughout the United States.
Source: Callaway Cars via Carscoops