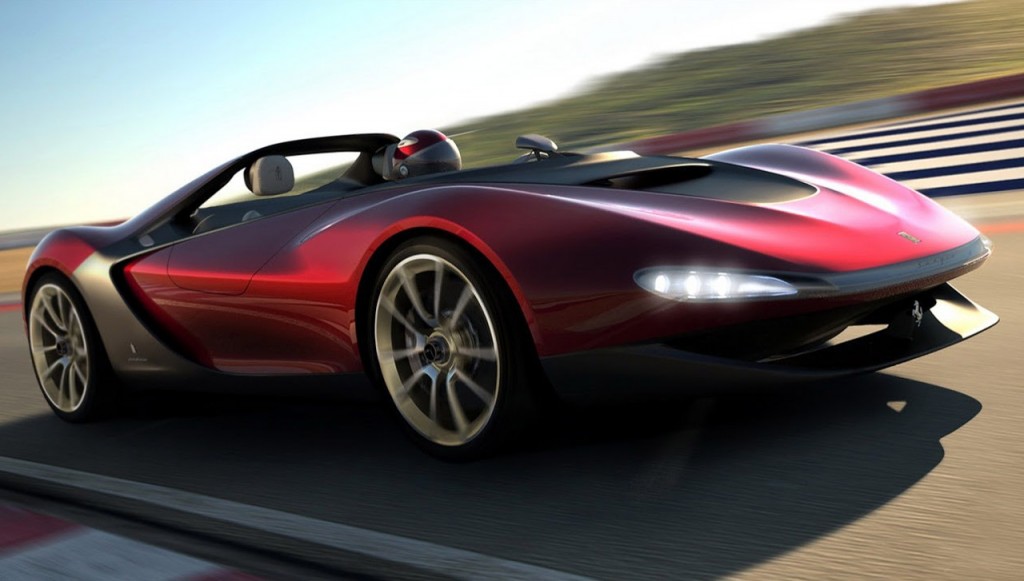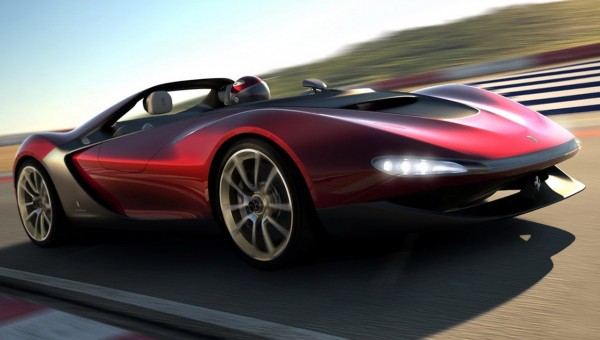 The Ferrari Pininfarina Sergio concept was revealed to the world in 2013 at the Geneva Motor Show alongside the LaFerrari supercar. The concept was developed independently of Ferrari by Pininfarina -Ferrari's go-to design firm, and it's based on a 458 Spider.
The Pininfarina Sergio concept is named after the man who headed up Pininfarina for 40 years, and helped develop numerous cars for Ferrari. The Sergio is a two-seat barchetta which is pared-back and lightened-up when compared to the 458 Spider. There's no roof, no windscreen, no side windows and only a roll over bar to protect the occupants. Pininfarina have also gone to the trouble of designing a couple of custom made matching helmets for the driver and passenger.
Powering the Pininfarina Sergio concept is a 570 horsepower 4.5 litre V8. The performance specs are virtually identical to the 458 Spider, with the 0-62 mph dash taking 3.4 seconds and the top speed arriving at 199 mph.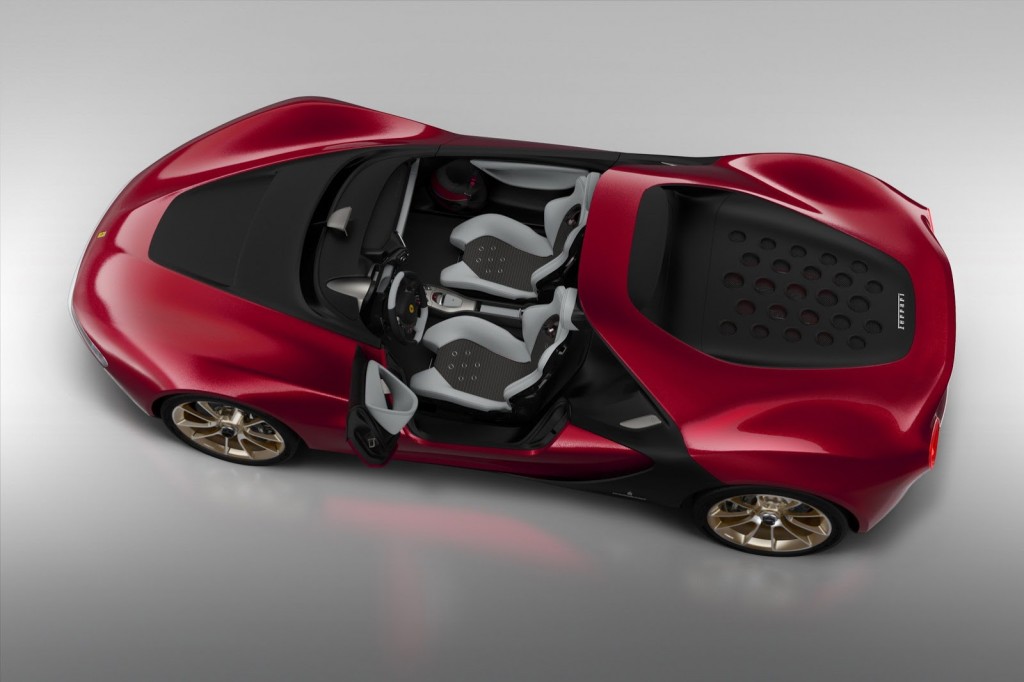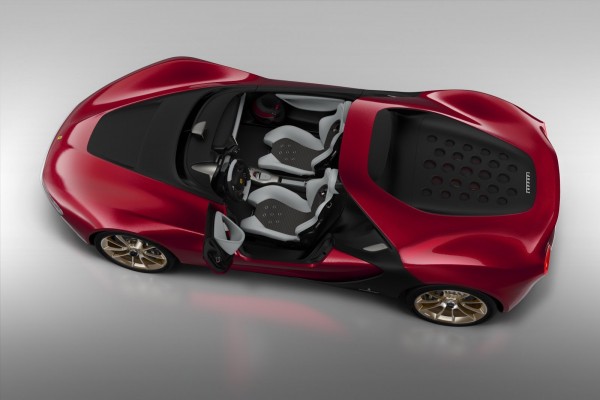 "My father would be proud of this concept car", said Chairman Paolo Pininfarina, "because it expresses the aesthetic values that always inspired him: the purity of the lines, the harmony of form, and balance. Furthermore, he would be happy with this latest concept on Ferrari base, a brand to which we are related by a history that has helped define the most beautiful cars of all time in an evolution that has lasted 60 years and shows no sign of ending".
A limited number of production Ferrari Sergios have been manufactured for special clients on request.
Source: Pininfarina