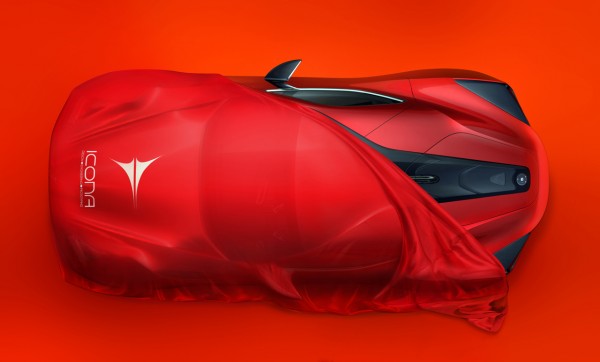 The Icona Vulcano is a one-off supercar which is scheduled to be unveiled at the upcoming Shanghai Motor Show. The car is the result of a collaboration between a number of individuals and Icona STC, a Shanghai-based design, engineering and prototyping company.
The drivetrain was put together under the guidance of Claudio Lombardi, a former director of Ferrari and designer of numerous championship winning race cars and motorbikes. Powering the Icona Vulcano is a mid-mounted V12 which produces 900 horsepower. This is backed up by electric motors providing additional thrust. Icona say the top speed is in the region of 217 mph and that it takes under 10 seconds to reach 124 mph.

The bodywork of the Icona Vulcano was penned by the French designer Samuel Chuffart, Icona's design director. Chuffart previously worked for Nissan Design in both Europe and the US, as well as Jaguar-Land Rover.
Other than that there's very little information on the car ahead of its Shanghai debut.
Source: IconaVulcano.com