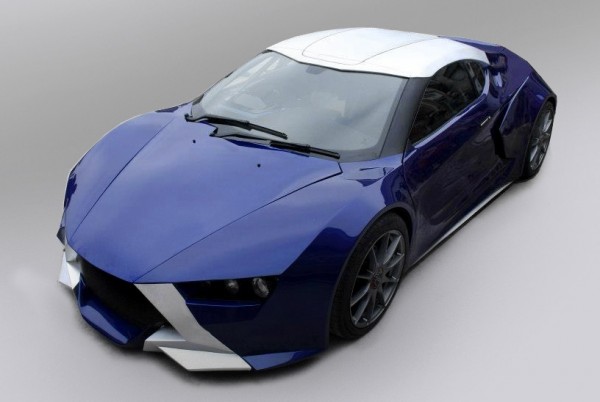 As usual the Espera Sbarro Montbeliard School of Design didn't show up to the Geneva Motor Show empty handed. However unlike last year's concept – the delightfully mad Sbarro Eight – this year's concept looks very tame and rather discreet. It certainly wouldn't stand out in your average sportscar lineup.
Called the Sbarro React'E.V. the concept is hybrid powered. Regarding the name, usually EV denotes an all-electric powered vehicle, but for the React'E.V. it stands for "Ecological Vehicle". It took 30 students, 13 weeks to build the React'E.V. That would be impressive even if the car were just a basic concept car, or a rolling shell. But the React'E.V. has been thoroughly engineered, and will take part in the Monte Carlo New Energy Rally later in March.

Powering the Sbarro React'E.V. is a hybrid drivetrain which combines a Peugeot-sourced 210 horsepower V6 with two DC brushless electric motors. The V6 powers the rear wheels through a 5-speed manual gearbox. While the front wheels are powered by the electric motors. Overall the hybrid drivetrain offers a none-too-shabby 484 horsepower.
It has got a bit of a shouty face though!
Source: Sbarro