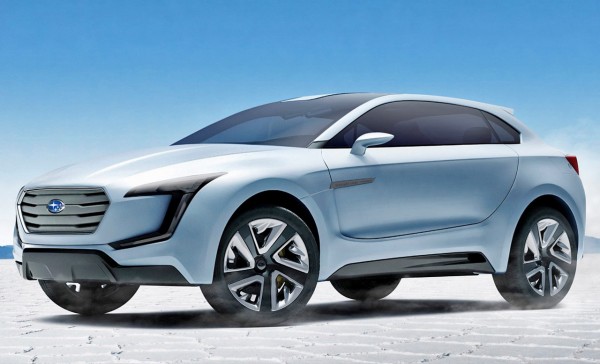 At the 2013 Geneva Motor Show, Subaru unveiled the VIZIV. A concept designed to preview a next-generation crossover that represents the design direction Subaru will be following in the future. The name "VIZIV" is derived from the phrase "Vision for Innovation".
In terms of style the Subaru VIZIV isn't ground breaking, but it is quite a sharp looking concept nonetheless. It's sporty yet rugged in appearance, and with just a single door on either side there's very little to interrupt the car's smooth lines. It also has quite a low roofline which accentuates its powerful appearance and gives it a coupe-like profile.

On the inside the Subaru VIZIV concept features four individual seats. The cabin is divided in two by a wide center console which runs the length of the interior. The instrument panel layout was designed primarily for ease of use and clarity. The front passenger is treated to their own information display for entertainment functions.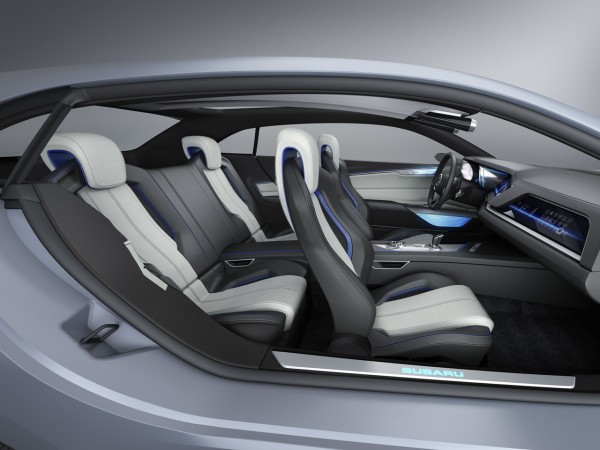 Powering the Subaru VIZIV concept is a plug-in hybrid drivetrain that combines a 2.0 litre boxer diesel engine and a high-torque-compatible continuously variable transmission (CVT) with an integrated electric motor, and two independent electric motors at the rear. The system automatically selects the optimal setup depending on road conditions and the driver's needs. The motors start and drive the VIZIV during low-speed or city driving, while the diesel engine and CVT take over on the highway.
Subaru VIZIV Specifications:
Overall Length X Width X Height (mm): 4,320 X 1,900 X 1,510
Wheelbase (mm): 2,640
Engine Type: 2.0-litre Horizontally-Opposed Subaru Boxer diesel engine
Transmission Type: Lineartronic (CVT)
Electric Motor Type: Interior Permanent magnet synchronous motor; Front: 1 motor; Rear: 2 motors
Battery Type: Lithium-ion batteries
AWD System: Independent-rear-motor-driven symmetrical AWD
Tires: 245/45 ZR20
Seating Capacity: 4
Source: Subaru