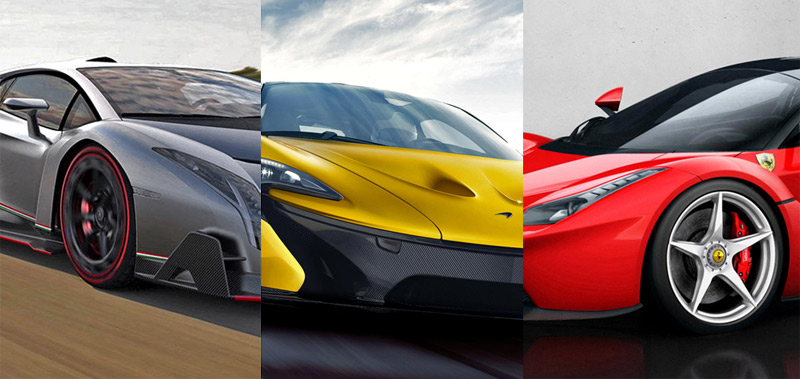 This year's Geneva Motor Show has turned out to be a Mecca for supercar fans. Not only have three of the biggest names in the business revealed all-new supercars. Numerous lesser-known manufacturers showed up with their supercar offerings – both conceptual and production ready.
But for today's little question I'll keep it simple. Ferrari, Lamborghini or McLaren. To level the playing field a bit, imagine money is no object, and which ever car you choose comes with a lifetime of free servicing. If only!

A quick reminder of each:
Ferrari LaFerrari: 6.3 litre V12, 949 horsepower hybrid drivetrain, 0-62 mp in under 3 seconds, 205 mph top speed, sure to be a legend.
Lamborghini Veneno: 6.4 litre V12, 740 horsepower, 0-62 mph in under 3 seconds, 220 mph top speed, only three in the world.
McLaren P1: 3.8 litre twin-turbo V8, 903 horsepower hybrid drivetrain, 0-62 mph in under 3 seconds, 217 mph top speed, least likely to set on fire or break down.
Loading ...