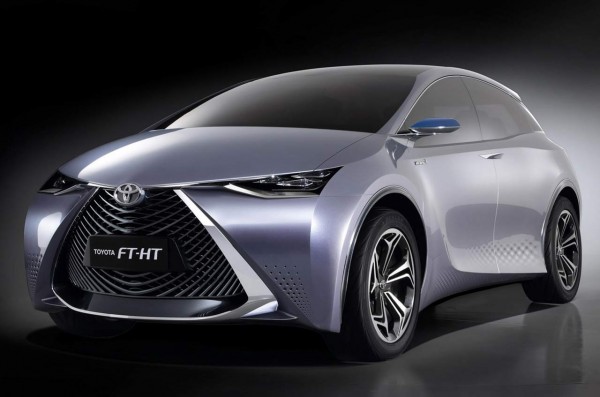 The Toyota FT-HT Yuejia concept was just one of over fifty vehicles Toyota brought along in their armada to the 2013 Shanghai Motor Show.
The FT-HT Yuejia was a six-seat (arranged over three rows) MPV designed to appeal to younger Chinese buyers. The concept previews a production model due to go on sale in China shortly. Thankfully it doesn't sound like that hideous Predator-like front end will be seen outside of the country any time soon.

Very little else is known about the FT-HT Yuejia concept, except for the fact it was powered by a hybrid drivetrain.
Source: Toyota