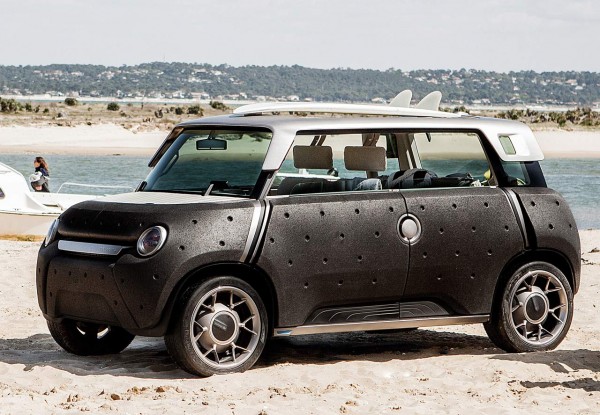 The Toyota ME.WE is a stripped down, back-to-basics concept which was designed to be economical, versatile and environmentally friendly.
The car was designed from the ground up to be lightweight and modular in construction, so it could be quickly and easily adapted to different needs. It's a bit like a Citroen 2CV for the 21st century. Right down to the fact the rear bench seat can be removed entirely and used for outdoor seating.

The Toyota ME.WE is based around a tubular aluminium frame, onto which are easy to remove and replace polypropylene body panels. These can be easily customised, and Toyota showed off four different body styles based on the same chassis. As a bonus, the body panels are 100 percent recyclable.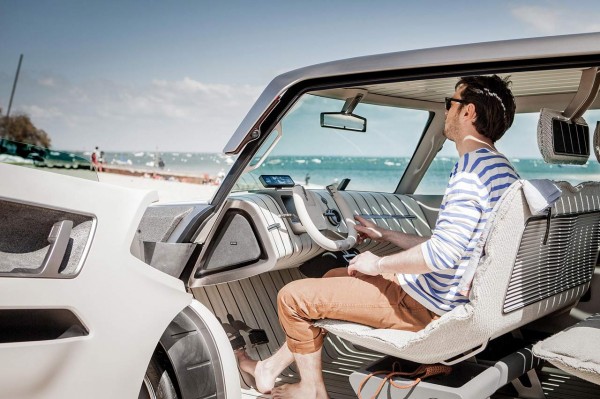 Bamboo from renewable sources is used in the construction of the floor and the dashboard. The simplicity of the car is also apparent in the instrumentation. A single screen above the steering wheel displays speed, battery charge and navigation information. A smartphone mounted below this screen provides the entertainment.
Powering the Toyota ME.WE is an all-electric drivetrain which consists of four in-wheel electric motors and a set of batteries located under the floor. There's no word on performance or range, but don't expect it to set any land speed records. However its 1,653 lb (750 kg) overall weight probably means its nippy enough about town to keep up with regular traffic.
Source: Toyota