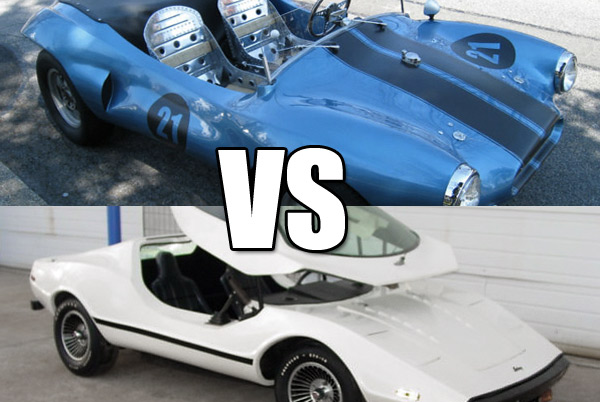 Classic face-off is a feature where we show you a couple of similarly priced classic cars from the same era, and you vote for the one you find most appealing.
The humble and ubiquitous Volkswagen Beetle is one of the most commonly used donor vehicles for kitcar builders. In this round of Classic Face-Off you've got the choice of two Beetle-based vehicles. But despite their identical origins, they've ended up as two very different lumps of fiberglass and metal. The only thing they have in common is that almost every one who sees them says "wtf?"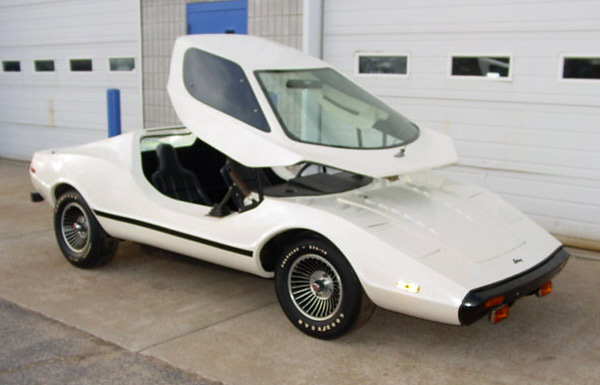 First up we have a 1978 Sebring kit car. And if you're looking for a low mileage ride, then how does a mere 6,000 miles sound? Although quite how many miles the VW chassis and '68(ish) Corvair Monza 6-cylinder engine covered before their unholy fusion is anyone's guess. According to the seller all four of its carburetors were built less than a month ago and the car runs and drives just as it should. There no rust, and the fiberglass body is in good shape for its age. Equally the interior looks to have coped remarkably well over the last 35 years, with just a few nicks on the passenger seat being the worst damage. Audiophiles may be a little disappointed to hear its not got a radio/cd player. But the wiring is there, as are 2 speakers. The Sebring also has that trick roof as a bit of a party piece, and apparently the power actuators still work. Although the seller rather honestly states that they need some help sometimes. Price$6,900. eBay link here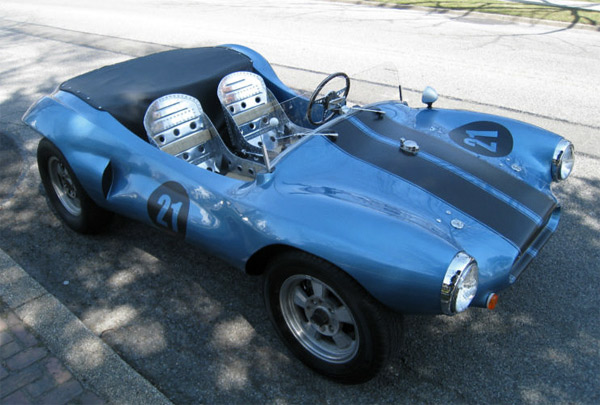 Going up against the pointy white thing in today's contest we have a rounded blue thing. It's titled as a 1969 Volkswagen Beetle, but it's supposed to be an AC Cobra-inspired dune buggy. To be fair its quite an amusing little oddity. From some angles the Cobra influences look okay, but from others it looks like an AC Cobra with  a broken back and a weight problem. The interior is functional and minimal, with just a couple of gauges in the center of the dash for decoration. The wood-rimmed steering wheel looks nice, as do the chromed metal bucket racing seats – just don't leave it in the sun! Sadly the AC Cobra influence didn't extend to the drivetrain. Meaning that instead of miraculously wedging in a V8 of some sort, this VW Cobra thingy is left to splutter along with a basic 1.6 litre 4-cyl air-cooled engine. But then again, I don't think its creator ever intended to use this thing in anger! Price $6,800. eBay link here
Loading ...
Source: eBay
Related posts: