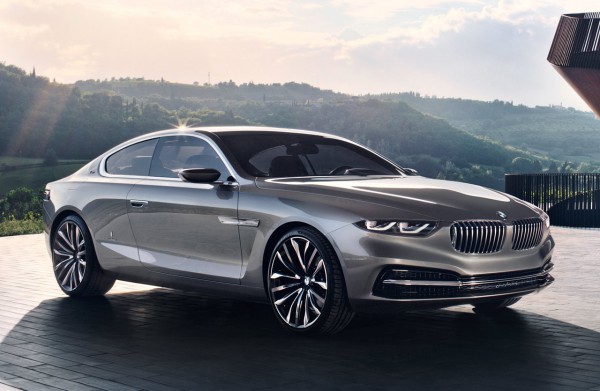 The BMW Pininfarina Gran Lusso Coupé was a one-off concept which represents what Pininfarina think a luxurious BMW coupe should be.
In developing the car, BMW and Pininfarina's design teams worked together, making sure that the character of BMW wasn't overridden by Pininfarina's design touches, whilst also ensuring that the car had plenty of Italian style. "The appeal of this collaboration with Pininfarina is that you get another, very different and special angle on facets like luxury and exclusivity," notes Karim Habib, Head of BMW Design. "The Italian company, after all, has always been a byword for these criteria in particular, demonstrating time and again its keen sensitivity and exceptional finesse in these areas. In Pininfarina we have found the ideal partner to lend shape to this vehicle concept."
The BMW Pininfarina Gran Lusso Coupe has a rather understated and grown-up appearance. It's not shouty or brash. Even if it is sitting on 21-inch wheels. The bodywork is neat and uncluttered. It seems that Pininfarina's input has made for a car that is sharper, cleaner and less fussy than some of BMW's recent models. The styling is in fact so restrained, that other than the discreet little air outlets just behind the front wheels, there's very little to suggest there's a stonking great V12 under the hood.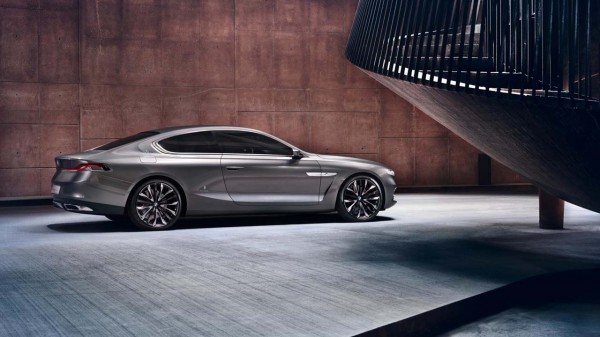 In profile the BMW Pininfarina Gran Lusso Coupe almost has a bit of a Jaguar look about it. In my opinion the side view is also where you get to see the concept's one flaw. The doors don't look right. It looks like the doors should either be longer, the cabin shorter, or there should be more than one door per side. Somehow the proportions look off. And I'd love to see the gymnastics required to get into or out-of the rear two seats.
Moving on to the interior, the BMW Pininfarina Gran Lusso Coupe's cabin has a very tasteful appearance. Helped immensely by the materials and color choices. Like the exterior it's not showy. Just classy. High-grade Italian leather in both black and and Tobacco Brown are complemented by chrome detailing and an an inlay created from Kauri  wood which is more than 48,000 years old! Native to New Zealand, kauri wood is among the rarest timbers in the world. Its special character derives from the fact that the toppled kauri trees have been preserved in swamps for millennia, yet can be processed like fresh timber after being retrieved from the fossil swampland.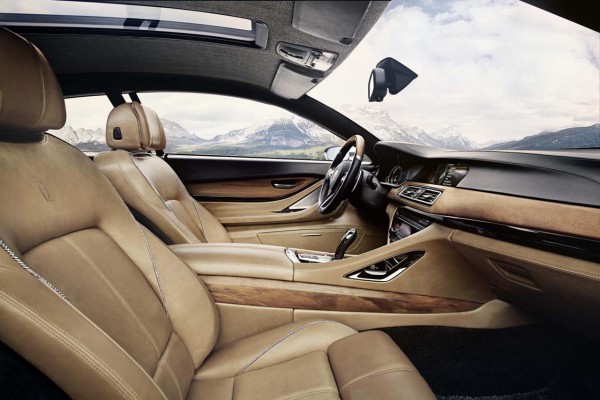 Other highlights of the interior include a roof liner made from the finest Italian virgin wool and featuring a "Principe di Galles" (Prince of Wales) pattern, an long, thin window in the roof to provide extra light, white LED lighting, and luxurious deep-pile carpeting in the footwells.
BMW haven't said whether the Pininfarina Gran Lusso Coupe concept is some sort of early preview of a next-generation 8-Series. But on the whole they have a fairly decent record for turning their less over-the-top concept cars (like this one) into production models within a few years.
Source: BMW