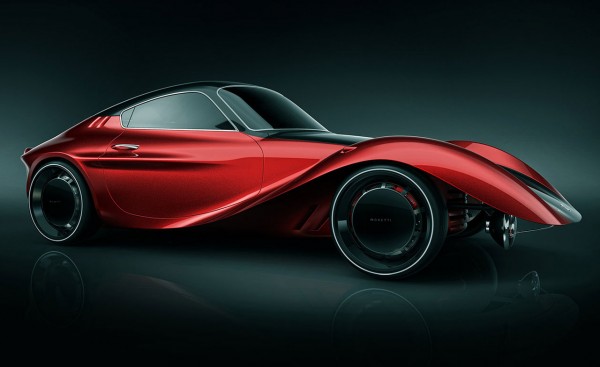 The Moretti EGS Concept is a classically inspired sports car concept designed by Coventry University Transport Design student Brian Males. The Moretti EGS Concept was developed for a university project called "Emotions of Italy".
The concept was inspired by the 1954 Moretti Grand Sport, a compact lightweight road/race car with a small displacement engine. However for the concept, Males has ditched the internal combustion engine in favor of a fully electric drivetrain.
The styling of the Moretti EGS concept is extremely delicate and graceful, and the retro design cues are found throughout the entire car. Including the chrome door handles, window surrounds and headlight bezels. Even the wheels have a simple, classic appearance.

The long, curving front wheel arches and positioning of the headlights gives the concept a unique appearance. Although at night I'm not entirely sure how well-lit the road would be ahead, as the headlights seem to be pretty well covered by the bodywork.
Explaining his concept Males said: "In no field more than in the design of automobiles is the Italian genius for sensual pleasure better manifested. In my research I learned that emotional reactions which are processed on visceral level, have a much more impact on choice, rather than cognitions; that the portion of humanity within our cars or as Chris Bangle says, Avatars, has a tremendous impact, and not only in the human-machine interface design but also in the aesthetics. We can't probably avoid a robotization of the transport, but in terms of aesthetics we can maintain the portion of humanity within our cars."
Source: Carbodydesign.com